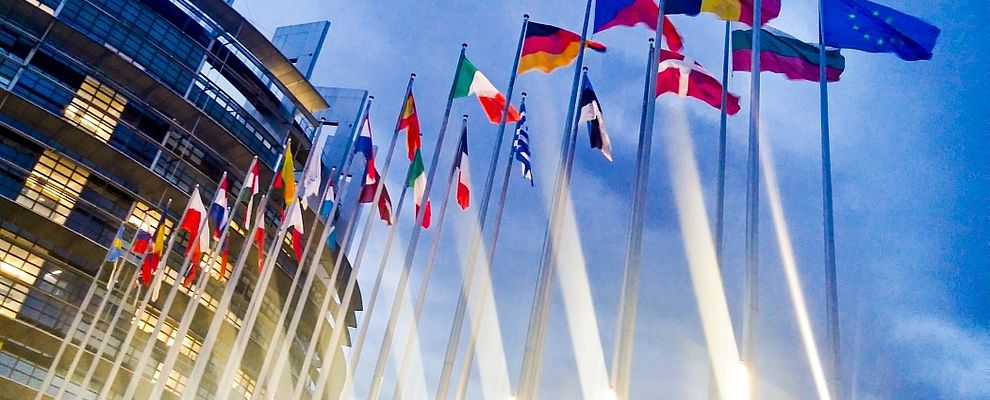 According to Asharq al-Awsat, the European Union has launched a media platform aimed at countering disinformation campaigns, the spreading of lies and rumors carried out by the regime's media, which claim that Western sanctions are the cause of the Syrians' crises and that some countries from the EU have begun to normalize their relations with the Assad.
A statement published by the European Union confirmed that the Assad regime had promoted its alleged elections with misleading information about the European Union, normalization and sanctions, to distance itself from the responsibility for the failure of the country's administration which caused Syria to plunge into several crises.
It added that the Assad regime's allegations of the EU preventing refugees from returning, its support for "terrorist" organizations, and its manipulation of the Organization for the Prohibition of Chemical Weapons and the efforts of European countries to normalize with the regime – were all baseless accusations.
They likewise clarified that very few Syrian refugees can return to their country due to the regime's insistence on treating returned civilians violently by detainment, torture, enforced disappearance, and forced military services.
In addition to that, they pointed out that Syria is still an unstable country due to the absence of reforms and laws that enable citizens to live safely without discrimination based on sectarianism.
The sanctions imposed by the European Union on the regime, they continued, are caused by brutal repressions against the population. The sanctions also target specific individuals which freezes their assets and prevents them from traveling. The sanctions do not impede the entry of humanitarian aid, export of food, medicine, and medical tools.
The statement was concluded by emphasizing that there will be no normalization with Assad unless there's a political transition in Syria in accordance with international resolutions and the repression stops. They also clarified that some European embassies reopening wasn't something new and it does not mean that the relations with Assad have been normalized.