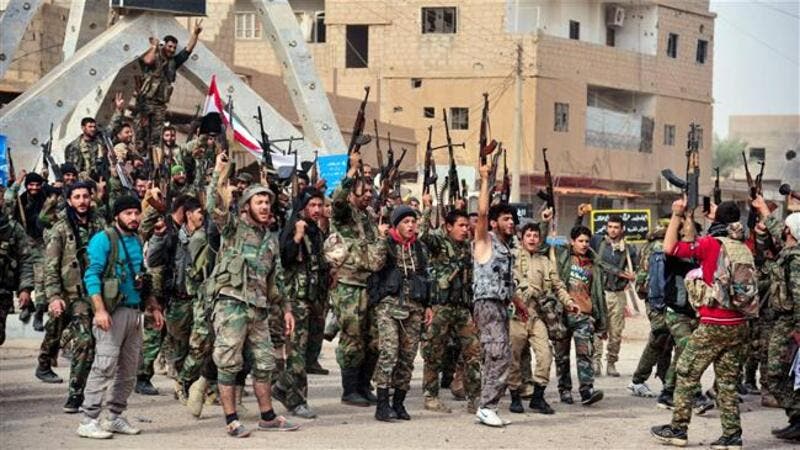 Loyalists of the Assad regime accused a faction close to Russia of putting fuel to fire on the situation in Daraa, during the clashes that took place last Thursday.
Several pro-Assad Facebook pages accused the Eighth Brigade, led by Ahmed al-Awda, of being behind the imprisonment of dozens of regime forces in various areas of the eastern and western Daraa countryside.
A member of the so-called People's Assembly, Khaled Abboud, accused the Russian-backed Eighth Brigade of kidnapping a large number of Assad's forces and seizing military checkpoints in the countryside of Daraa.
Fatima Ali Salman from Loyal Media mentioned on her Facebook page that the Fifth Corps – which includes individuals who reconciled in Daraa – fired at the regime forces, and accused Ahmed al-Awda, commander of the Eighth Brigade in the Corps, of intensifying the situation after he threatened to confront the regime forces' recent offensive on the besieged areas.
This comes after rebels in Daraa took control of more than thirty checkpoints and military positions in different places throughout the province, in which they captured and killed dozens of regime forces.
Daraa province has been witnessing fragile peace, with some periodic bombing on Daraa al-Balad. Meanwhile, the regime and Iranian forces have brought in new reinforcements from Damascus, Homs and other areas.