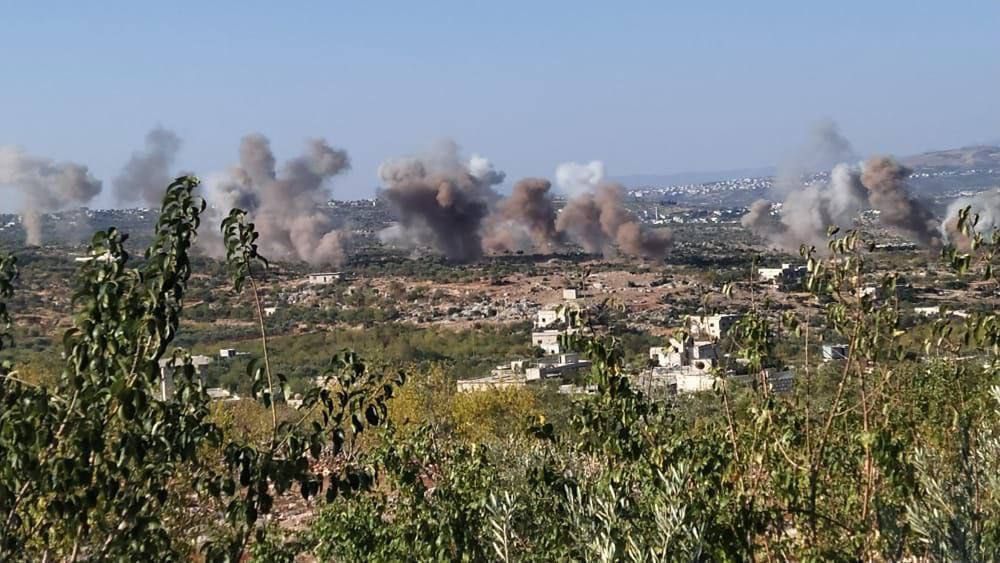 Today, on a Friday and the first day of October, Assad's forces and Russian jets intensified their bombardment of the liberated areas, which led to dozens of deaths and injuries after an intermittent calm that lasted for a couple of days.
The Syria Civil Defense mentioned that a woman was killed, and 5 other individuals were wounded – three women and two children – as a result of the intense shelling by the regime and Russia on northwestern Syria.
The Civil Defense added that the bombing targeted an IDP camp near the village of Batna, north of Idlib city, which led to the death of a woman and the injury of a woman and a child.
They also called attention to two other women that were injured by a similar bombardment targeting the outskirts of city of Jisr al-Shughur, and a child that was injured in the village of Umm al-Rish, west of Idlib.
The Civil Defense confirmed that the bombing also targeted the villages of Qalb Loza and Jiftlik Qatrun, west of Idlib, Hasim and Mara'in south of it. This came in conjunction with Russian airstrikes that targeted the outskirts of Ziyarah, a town in al-Ghab Plains, as well as surface-to-surface missiles targeting Jabal al-Arbaeen near Ariha.
This intense campaign of bombing the liberated areas comes after a cautious calm that lasted for a few days after the Sochi meeting, during which they discussed Syrian developments and specifically the Idlib file.