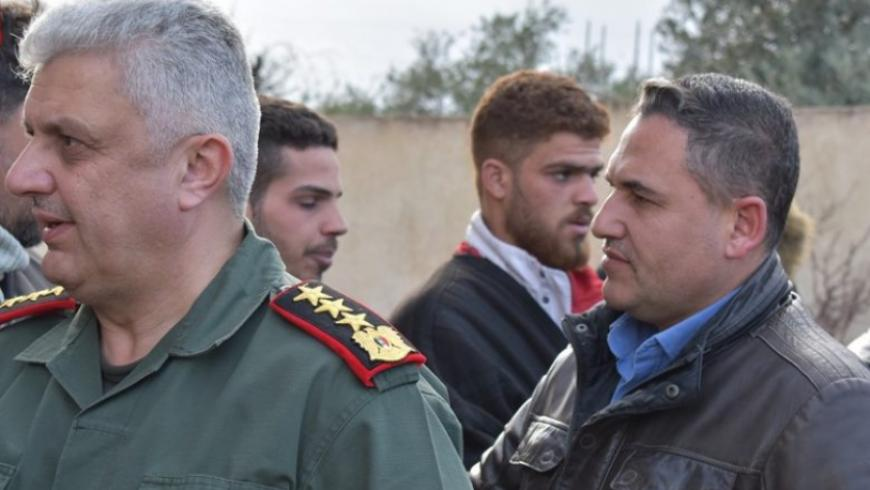 The Assad regime's State Security branch in Daraa transferred one of their officers, Aqab Abbas, to the city of Qamishli in northeastern Syria, after the recent storming of Jassem.
Local sources informed Free Houran League today that Abbas moved from Daraa to the city of Qamishli as a punishment, two days after the failed operation to raid Jassem city, against former fighters from the opposition factions, on March 15.
Reportedly, the clashes lead to two civilians being killed and dozens wounded and Saqr asked the artillery to bombard the city more than once but his request was not accepted.
They explained that the people of the city and the leaders of local groups stated that they were against the operation during a meeting at the headquarters of the Ninth Division in al-Sanamayn.
The sources added that the regime's officers apologized to the locals of the city and acknowledged the mistake of Brigadier Abbas.
The operation to storm Jassem city, which failed resulted in 10 casualties from the regime side, without being able to arrest anyone.