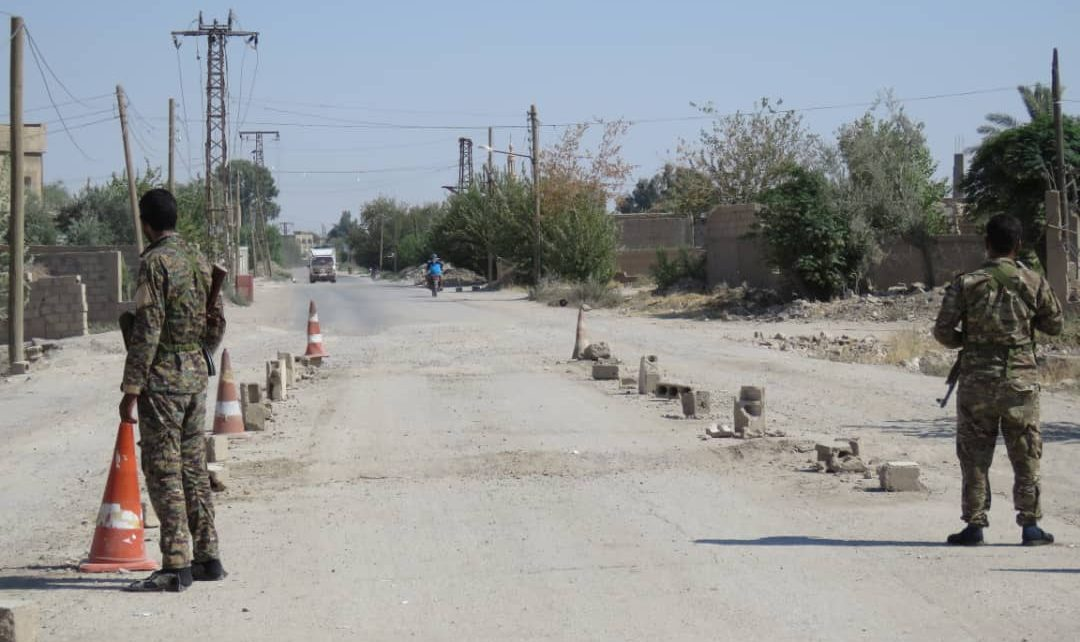 ISIS claimed an attack targeting the Kaziya military checkpoint of the SDF in the town of al-Hawaij in the eastern countryside of Deir ez-Zor.
ISIS released a statement claiming that the attack killed three and wounded others.
Moreover, the town of al-Hawaij also witnessed another armed assault, which resulted in the killing of three SDF members.
After the incident, the SDF brought in huge military reinforcements. They deployed these forces around the region, imposed a complete curfew, and prevented the residents from approaching the area.
A patrol of the international coalition forces, consisting of several military vehicles, also visited the checkpoint and examined the location.
The checkpoints and military bases of the SDF in the countryside of Deir ez-Zor frequently come across ISIS operations which have led to dozens of casualties among their forces.
A few days ago, US forces along with the SDF conducted a ground and airborne operation targeting several civilian homes near the al-Medad School located between the towns of al-Shuhail and al-Zar in the eastern countryside of Deir ez-Zor.
Afterwards, Centcom announced that they were able to arrest two ISIS leaders as a result of the operation.