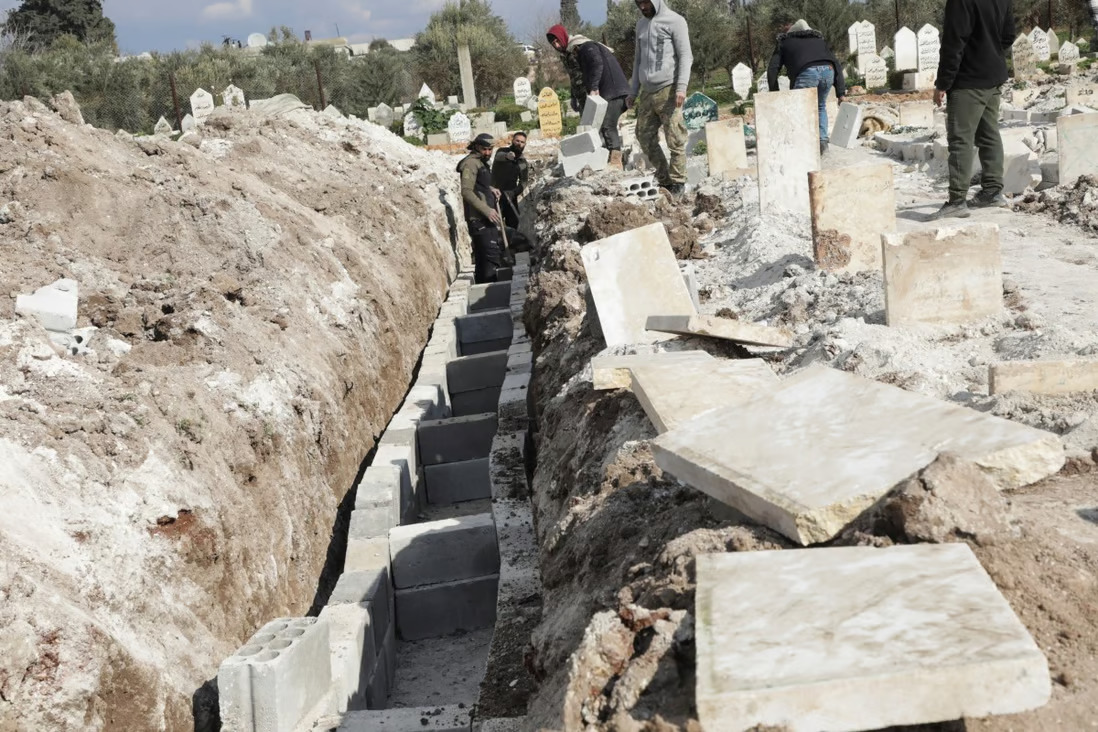 Nearly three weeks after the first of a series of devastating earthquakes and aftershocks afflicting southern Turkey and northern Syria since February 6th over 50,000 have been killed across both borders. Turkey's Disaster and Emergency Management Authority (AFAD) said that 44,218 died in Turkey while the number of deaths in Syria was 5,914.
While the exact numbers of dead have differed from the various reporting agencies the number is likely to increase as the remaining recovery efforts continue as rubble and buildings are cleared. According to Syrian Observatory for Human Rights (SOHR), the number of deaths throughout Syria is 6,760, Syrian Civil Defense (White Helmets) counted 2,247 deaths, Syria Response Coordinators (SRC) tallied 3,467 and the Ministry of Health in the Syrian Interim Government put the total at 4,525. Regardless of the exact numbers what remains clear is that millions have been affected and thousands made homeless.
According to the UN 8.8 million Syrians have been negatively affected by the earthquakes. While the disaster cut across areas of control in the war-ravaged country, the liberated territories of northern Syria have been the hardest hit after Turkey, with Jindires in rural Aleppo suffering some of the greatest losses, with over 1,100 killed, and more than 275 buildings completely destroyed.
According to data from the Syrian Salvation Government's (SSG) Emergency Response Committee (ERC), the breakdown of the families impacted by the earthquake in Idlib governorate were 45% in Harem, 27% in Jisr al-Shughour, 10% in Atma, 8% in Al-Wusta, and 6% in Ariha. The statistics showed that nearly 6,000 buildings have been partially damaged, making them uninhabitable, while over 800 structures were completely destroyed.
In addition to those already within Syria who had been made homeless and further displaced due to the quakes thousands of Syrian refugees have entered Syria from Turkey due to the devastating destruction across the border. ERC Director, Ammar al-Najjar, said, "the number of arrivals to the liberated areas from Turkey has reached 12,685 and 690 have been received in shelters and their needs have been looked into, those with special needs, such as the elderly and blind, are transferred directly to the care homes of the Ministry of Development. The number of children whose parents have died in the earthquake has reached 450 so far, 100 of whom have been sponsored by humanitarian agencies."