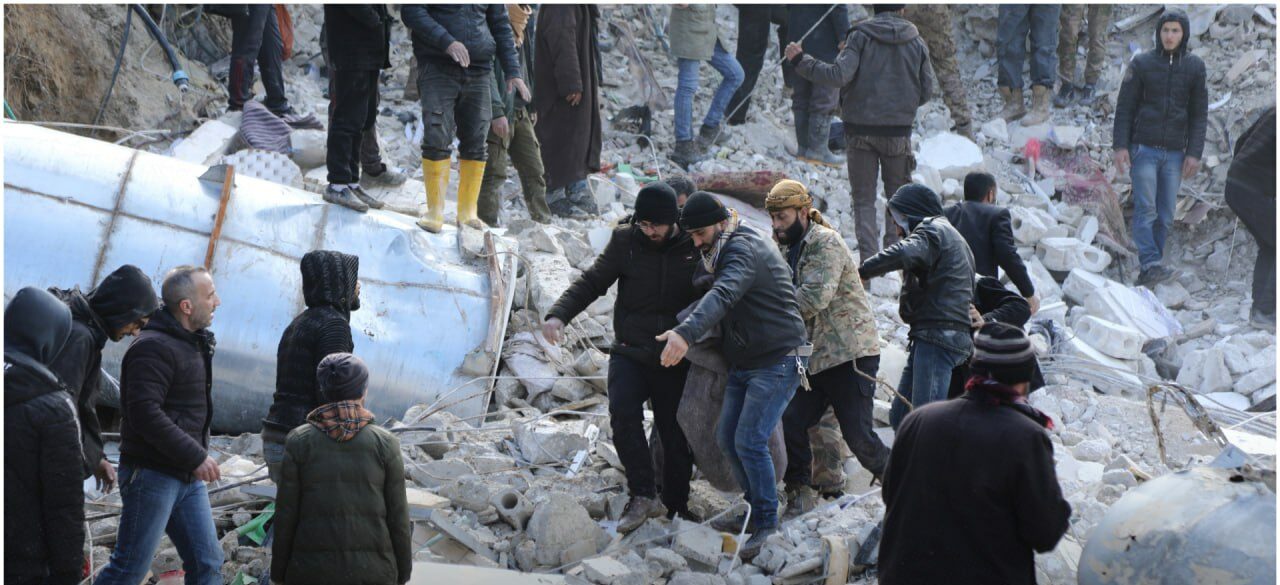 The Secretary General of the Syrian National Coalition (SNC), Haytham Rahma, condemned the actions of the World Food Program (WFP) Syria Director Corinne Fletcher, due to her publication of false and misleading information about the United Nations providing aid to the victims of the earthquake in Syria. Fletcher announced the distribution of aid in the liberated areas in northwestern Syria, while the photos were shown from the city of Aleppo, which is controlled by the Assad regime.
Rahma said: "In addition to the United Nations' clear refusal to help the affected Syrians in the liberated areas, Fletcher's behavior is unprofessional and provides misleading information on social media."
Rahma pointed out that any aid provided to the regime of Bashar Assad is considered to be support for him and his war machine due to his stealing and selling aid or supplying it to his militias. Rahma expressed dissatisfaction with the work of the UN and its organizations in their mishandling of assisting the Syrian people in the aftermath of the tragedy that befell Syria after the earthquake. The UN did not attempt to send rescue teams to the liberated areas or provide equipment or supplies to help them evacuate and rescue the wounded. In addition, the UN distinguished itself by its lackluster involvement, sending nominal aid only after the crucial initial days of the disaster had passed.
The Secretary-General indicated that there are currently thousands of Syrians in the north who have been left out in the open and are in dire need of shelter and essentials, including food, medicine, and warmth. At the same time, Jean-Francois Corti, a spokesman for the Organization Doctors of the World, confirmed that humanitarian aid in Syria seems to be "slower and ineffective". He urged that the failure to send aid to the Syrians in the northwest of the country be corrected as soon as possible.
An earthquake measuring 7.8 on the Richter scale, followed by several large aftershocks in Turkey and Syria, is classified as the seventh deadliest natural disaster of this century, surpassing the 2011 Japan earthquake and subsequent tsunami. North-west Syria or also known as the liberated areas are the most affected region after Turkey in this recent earthquake, where 80% of the recorded deaths in Syria come from these areas.