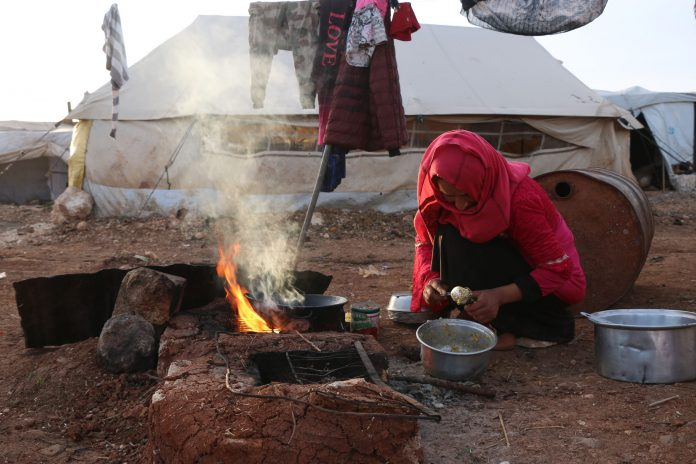 The Syria Vaccination Team, in cooperation with the Ministry of Health of the Syrian Interim Government, launched the first vaccination campaign against cholera in the liberated areas.
The Minister of Health in the SIG, Maram al-Sheikh, said: "The campaign will (initially) continue for ten days, and will include the most prevalent areas of the disease, namely: Harem, Salqin, Sarmada, Dana, Atmeh, and Azaz in the countryside of Idlib and Aleppo."
The outbreak of cholera in northwestern Syria has caused fear in many humanitarian workers in case the United Nations stopped delivering humanitarian aid across the border with Turkey.
"The capabilities of the health sector are currently very weak, and we are suffering from an acute shortage of medicines, medical supplies, and serums," said the head of the Idlib Health Directorate, Zuhair al-Qurarat, to Reuters news agency.
Al-Qurarat stressed that "the cessation of cross-border aid will have a multiplying effect on the cholera outbreak in the region."
Health workers have been worried about the consequences if Russia, an ally of the Assad regime, decides to veto the renewal or impose further restrictions on the humanitarian aid program concerning the liberated areas.
During the past year, the civil defense teams conducted emergency response, sanitation, and awareness tasks to limit the spread of the disease among civilians, and transferred those infected to specialized health centers and hospitals.
The team has called on the people to pay special attention to the sources of drinking water and boil it before drinking it – if it is not sterilized with chlorine for water sterilization and under the supervision of medical authorities, wash vegetables properly, and adhere to preventive measures.