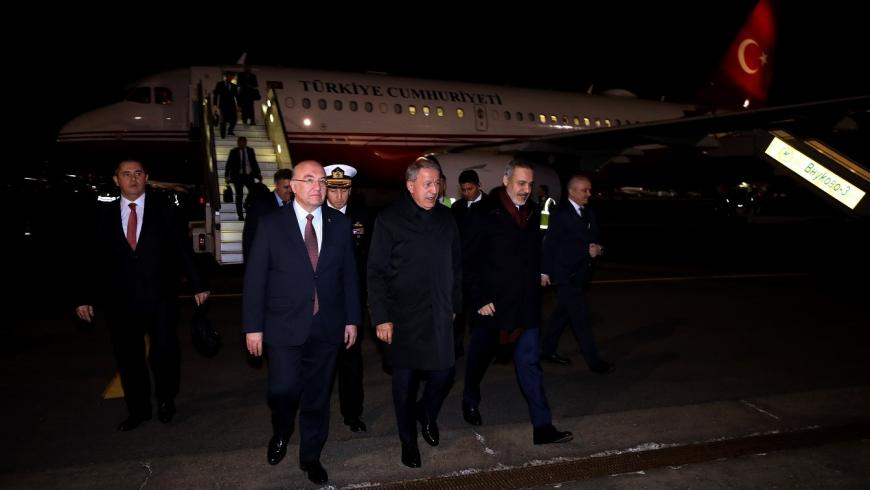 The rapprochement between Turkey and the Assad regime has hit a snag following meetings between defense ministers. The parties' perceptions during the recent Moscow quadrilateral meeting have made the normalization process more complicated. Ministerial and intelligence meetings have resumed in anticipation of a meeting of the foreign ministers of Russia, Iran, Turkey, and the regime.
The Turkish Minister of Defense Hulusi Akar, his Russian counterpart, and the Minister of Defense of the Syrian regime met in Moscow yesterday in what was described as a "positive" atmosphere. However, the sides remained at a stalemate, and disagreements were evident. This was the second meeting of the defense ministers since the Moscow meeting on December 28 last year, with Iran now entering the process as the fourth party.
The Turkish Ministry of Defense announced that tangible steps toward normalizing relations with the regime were discussed during the quadripartite meeting in Moscow. However, shortly after the talks, the pro-government al-Watan news agency quoted a regime source as saying that the Turkish Defense Ministry's statements about concrete steps to normalize relations were not true. Reportedly, the regime demanded that Turkey withdraw its troops from Syria.
Brigadier General Ahmed Rahal of the Syrian National Army believes that Iran is leading the file on Turkish normalization with the regime, seeking to disrupt negotiations with Turkey and trying to bring the two closer only after Arab normalization. Rahal also suggested that the upcoming Turkish elections could determine or change the situation.
Despite Turkey's reassurance to Syrians residing on its territory of any potential changes resulting from the normalization process with the Assad regime, the continuous pursuit and gradual level of Turkish rapprochement with the regime is raising concerns. This comes as Arab states hold intensive meetings with the regime to end its isolation and restore it to the Arab League.