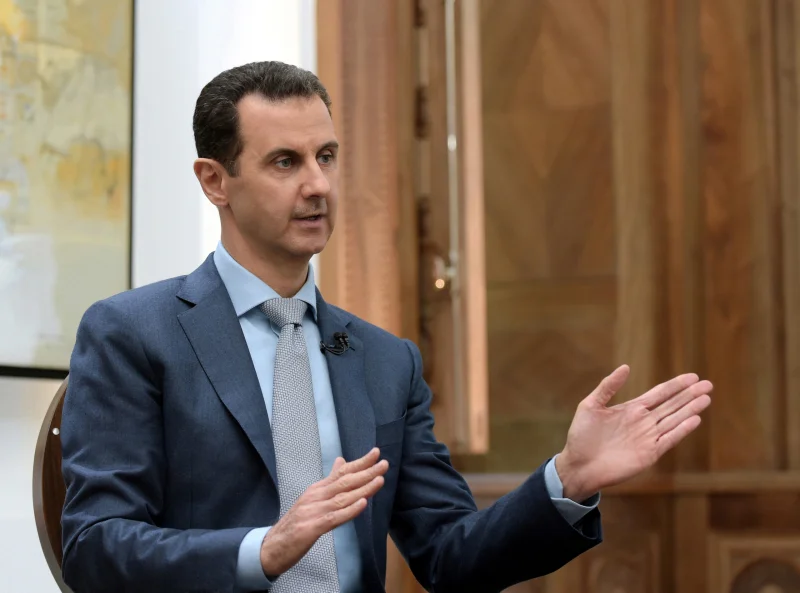 Samir Geagea, the leader of the Lebanese Forces party, stated on the Walaq Show on the Lebanese al-Jadeed channel that he sees Bashar al-Assad as a mere "corpse" and therefore will not attend the upcoming Arab summit. Geagea emphasized that his position towards the Syrian regime has not changed and that any Arab countries seeking normalization with Assad would not benefit from such a move. He stated, "I am still of my opinion that Bashar al-Assad is a political tool with no resurrection. The Gulf states are currently experimenting with the possibility of benefiting from this tool, given that there is no other way."
In February, Geagea had issued a statement in response to the visit of Damascus Arab parliamentarians and their meeting with Assad, where he criticized the parliamentarians for "selling out" to Assad rather than helping the Syrian people. Geagea's statement further condemned the parliamentarians for "benefiting from the tragedy of the earthquake that befell the Syrian people in order to meet Assad" and reminded them that "Assad killed hundreds of thousands."
Vidant Patel, the US Deputy Foreign Spokesperson, stated that the Assad regime's 12-year record of humanitarian violations against Syrians rendered it unworthy of returning to the Arab League. He added that Arab countries that sought to normalize relations with the Assad regime made their own "sovereign decision." The United States has made it clear that its position on the Assad regime will remain unchanged and that there will be no normalization of relations without a political solution.
Washington has warned its partners against dealing with the Syrian regime and has instead urged them to prioritize improving Syria's humanitarian situation and security. Meanwhile, the Syrian regime's Ministry of Foreign Affairs has accused the United States of "banditry" and violating international humanitarian law by continuing to loot Syrian resources. The regime's Foreign Minister called on the United States to compensate the Syrian people, stating that Washington should not play the role of "pirates and bandits."
US Representative Tim Burchett also spoke out against the Assad regime, calling Bashar al-Assad a "dirtbag" who, with Russian help, was slaughtering his own people. Burchett tweeted a video clip questioning the role of the 900 US troops allegedly present in Syria.