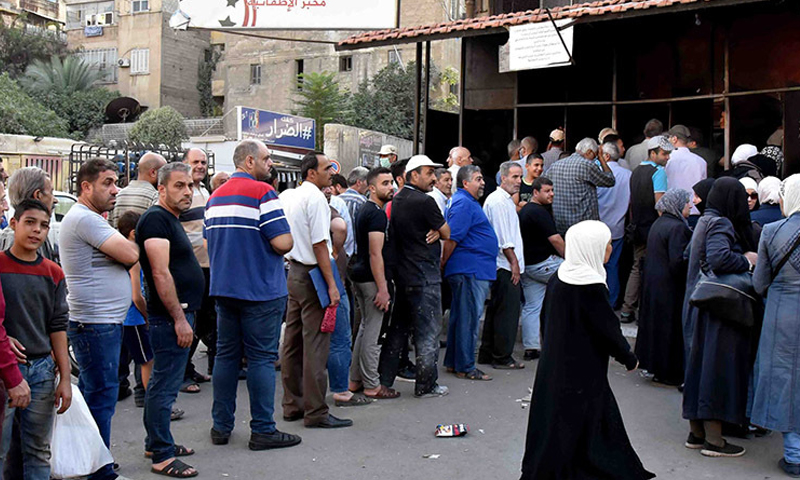 This morning, a young man in the town of Kanaker, in the western countryside of Damascus, was stabbed during a heated argument that occurred while waiting in line in front of a bread distribution center for civilians.
According to reports, Mansour, a Syrian youth, disputed with a person, following a disagreement over the eligibility of one of them in obtaining allocations from one of the charity centers in the town, and the quarrel later on turned bloody.
The reporter added that the young man was stabbed several times in the chest, after which he was taken to the medical center in the town. Afterwards, he was transferred to a hospital in the capital, Damascus, due to the seriousness of his health condition.
Mansour confirmed that the perpetrator fled immediately before the arrival of the police, who took the testimonies of the civilians present at the scene of the crime, as the checkpoints surrounding the town were informed of the culprit.
According to eyewitnesses, the offender is a displaced person who resides in the town and works for the Military Security Branch as an informant, where he gathers information against the people and delivers them to the regime's intelligence.
The regions controlled by the regime are at their lowest point of security chaos as theft, murder and the use of illegal drugs have become widespread.
This comes at a time when some Arab nations have normalized with the Assad regime and restored it to the Arab League, although it has not only been unable to serve the Syrians' needs but also made life miserable for them.