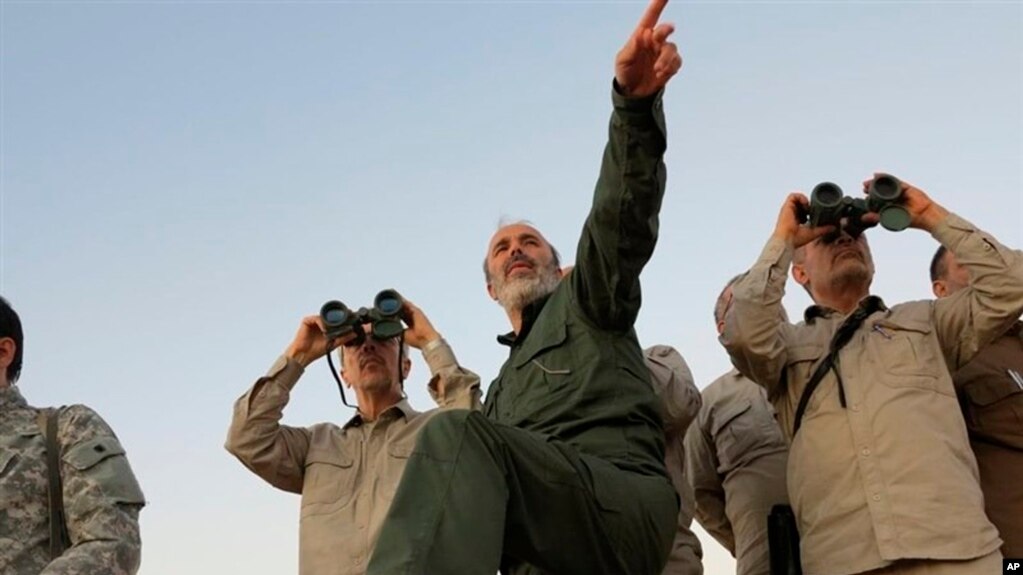 Intelligence officials and leaked documents have exposed Iran's escalating efforts to arm pro-Iranian militias and initiate a new wave of "violent attacks" against US forces in Syria. The revelations shed light on Iran's collaboration with Moscow and Damascus in a broader strategy aimed at driving Americans out of the region.
Secret intelligence sources have reported that Iran and its allies are actively establishing and training forces to employ more destructive armor-piercing explosives. Their primary objective is to target US military vehicles and inflict casualties upon American fighters in Syria. This development has raised concerns among experts who warn of increased American casualties, potentially leading to a broader military confrontation with Iran.
A leaked document highlights "broad-scale new efforts" between Moscow, Damascus, and Tehran to expel Americans from Syria. The document discloses that Russian, Iranian, and Syrian military officials reached an agreement in November to establish a "coordination center" to oversee the campaign.
In response to these threats, the United States has supplied its forces in Syria with the HIMARS missile system. Deployed to positions near oil fields in northern and eastern Syria, particularly the Al-Omar oil field and the Koniko gas field base in the eastern countryside of Deir ez-Zor, the system aims to counter potential attacks and bombardments by Iranian-backed militias concentrated on the opposite bank of the Euphrates River.
The US presence in Syria serves to inhibit the establishment of a "land bridge" by Iranian militias, which would allow them to supply weapons to their allies in Hezbollah in Lebanon. According to The Intercept, the balance of power in the complex Syrian conflict heavily relies on the US presence, and any withdrawal would provide an opportunity for regime forces, Russian forces, or Turkish forces to advance.
Former US Ambassador to Syria, Robert Ford, supports Representative Matt Gaetz's efforts to compel the United States to withdraw from Syria within 180 days. Ford argues that the continuous presence of US forces for eight years lacks a clear objective, even with regards to the "permanent defeat of ISIS." He resigned from his position in 2014 due to frustrations with the Obama administration's insufficient support to the Syrian opposition.
As the situation in Syria continues to evolve, the role of US forces remains crucial in maintaining a balance of power and inhibiting Iranian influence. The arming of pro-Iranian militias and the deployment of the HIMARS missile system underscore the ongoing tensions and potential for further escalation in the region. The ultimate outcome and the future of US involvement in Syria will undoubtedly impact the complex dynamics of the Syrian conflict.