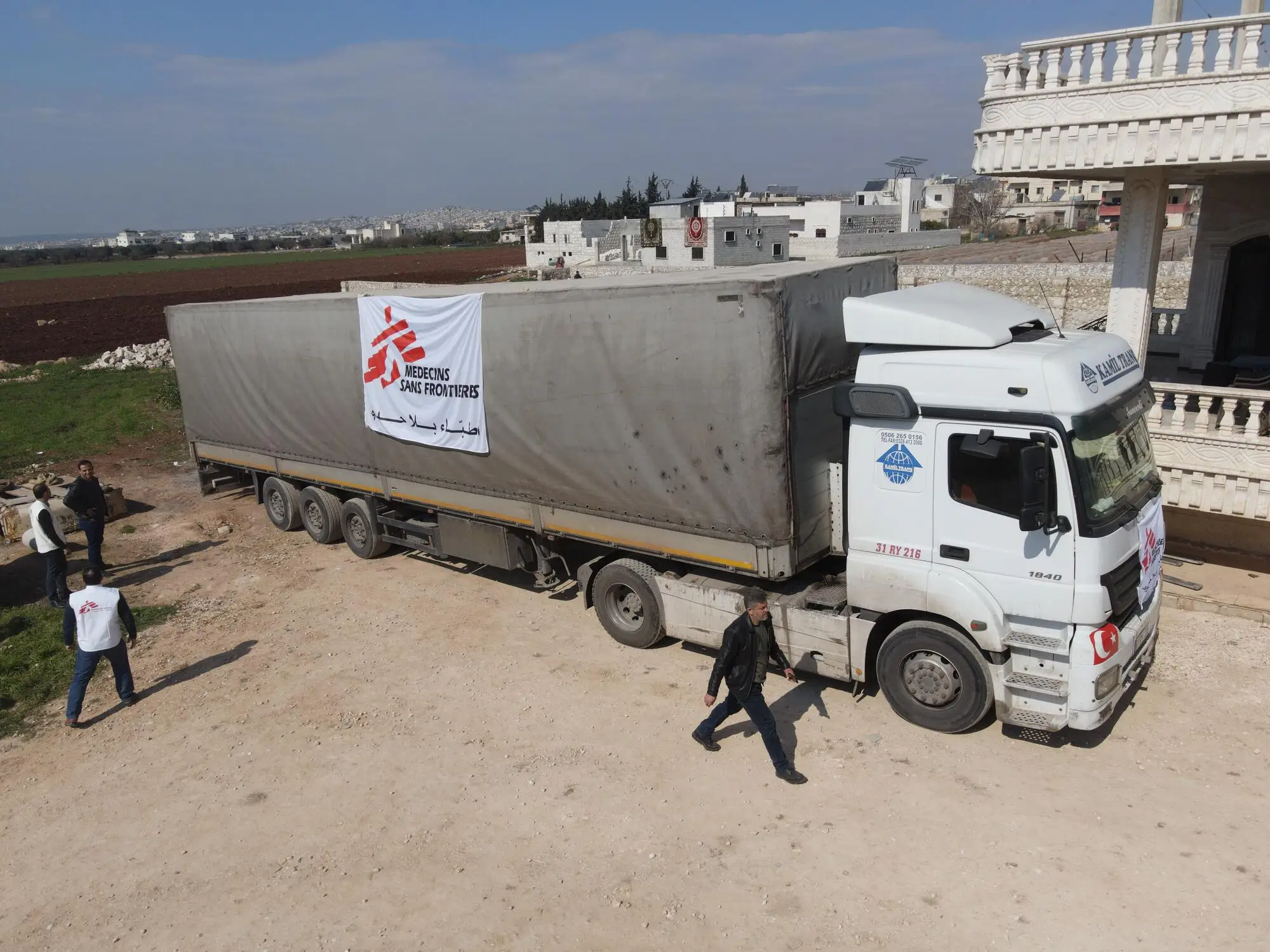 Amidst ongoing protests across towns, cities, and IDP camps in northern Syria in response to the UN Security Council's decision to close the Bab al-Hawa border, Médecins Sans Frontières (MSF), known as Doctors Without Borders, has voiced its strong condemnation of the action.
In a press release published on the MSF website, Sebastien Gay, the Head of MSF Syria Mission based in Geneva, expressed the organization's profound concern about the border closure's impact on the vulnerable population. The closure has left over four million people in northern Syria, including nearly three million internally displaced persons (IDPs), without vital humanitarian aid for nearly a month. Gay stated, "This situation is utterly deplorable, as humanitarian aid has been manipulated as a political tool. The consequences of this failure will be borne by the struggling people in northwest Syria."
Gay emphasized that MSF maintains a robust presence in northern Syria and anticipates the ability to sustain its ongoing projects with minimal disruption. However, he voiced apprehension for other humanitarian initiatives that may lack similar resilience. "We are deeply apprehensive about the repercussions of this crisis on access to life-saving aid for the broader population," he stated, underscoring that the paramount needs of over four million individuals have been overshadowed by political negotiations.
The exploitation of humanitarian access for medical, nutritional, and overall humanitarian assistance as a means of exerting political leverage or gaining financial concessions is setting a dangerous precedent. This practice jeopardizes the fundamental principles of impartial and autonomous humanitarian aid delivery within conflict zones.
Should a resolution to this issue not be swiftly achieved, the outlook is bleak, as Gay conveyed, "These individuals have endured twelve years of suffering and exist in conditions that no human being should endure. The cessation of the last remaining impartial cross-border mechanism will inevitably exacerbate their already dire circumstances."
Last month, the UN Security Council was unable to agree on extending the main aid entry method through Bab al-Hawa crossing into northwest Syria. Moscow, a key supporter of Damascus, vetoed the extension, leading to its expiration. This mechanism, established in 2014, allowed humanitarian aid to reach the liberated areas without approval of the Assad regime. The regime views this as a breach of sovereignty. Originally, there were four crossings, but under pressure, particularly from Moscow, only Bab al-Hawa remained active, with shorter renewal periods, creating challenges for humanitarian efforts.