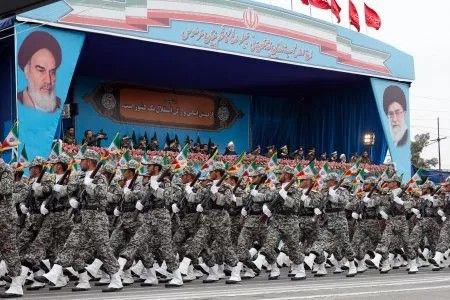 In a startling revelation, a confidential document obtained from the Iranian presidency has exposed the extent of Iran's financial support for the Syrian regime, totaling a staggering $50 billion. The document, obtained through a breach of the Iranian presidency's website by the "Revolution for Regime Change" group, sheds light on Iran's significant involvement in the ongoing conflict in Syria.
According to the leaked document, Iran's substantial financial contributions were funneled into various aspects of the Syrian conflict, including military expenses and economic investments. The $50 billion figure far exceeds the previously disclosed agreements, which had a combined value of only $18 billion.
The document is structured as a comprehensive report titled "Iran's Investment Commitment in Syria and Debt Settlement." It is divided into two main categories: military and civilian claims that Iran has in Syria.
Notably, the leaked document outlines a repayment plan spanning over 50 years, which obligates Syria to pay Iran $18 billion due to an agreement signed between the Syrian Minister of Economy and the former Iranian Minister of Roads and Development in September 2022. The report also highlights eight Iranian investment projects in Syria, valued at a total of $947 million.
Wahid Jalalzadeh, the head of the National Security and Foreign Policy Committee, affirmed Iran's unwavering commitment to stand by Syria in its economic warfare, just as it has supported the country in its battle against "terrorism". He further expressed that he had discussed bilateral relations between the two nations with Syria's Foreign Minister, emphasizing their joint desire to improve ties and overcome obstacles.
During a press statement reported by the Mehr News Agency, Jalalzadeh criticized the presence of foreign forces on Syrian soil, including Turkish and American forces, asserting Iran's stance against such foreign interventions.