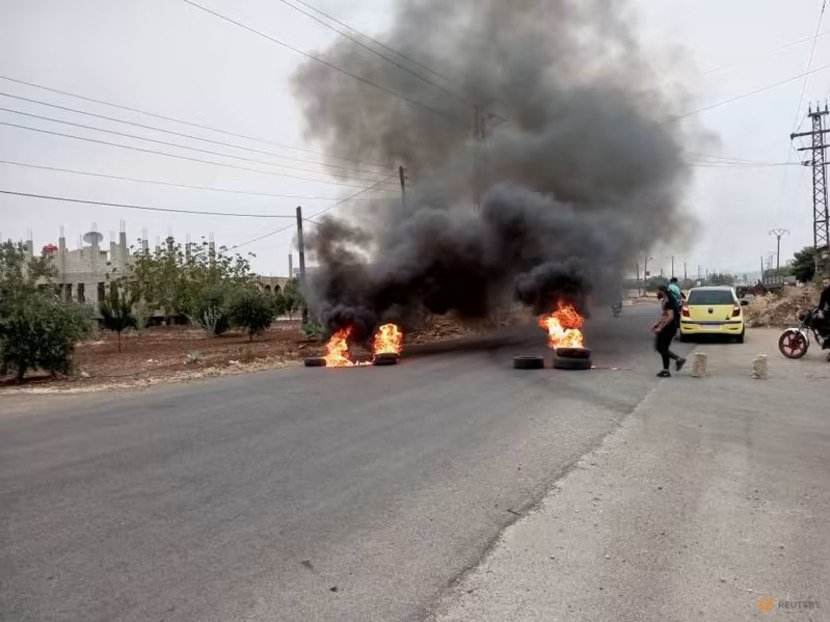 As public unrest and protests continue to grip Suwayda for the third consecutive day, the local populace has declared that Sunday, August 20th, will mark a general strike. On this day, barring students and humanitarian workers, no individuals—including government employees—will be authorized to work. This concerted effort will be reinforced by the forceful closure of main roadways across the governorate.
Activists have fervently urged all shopkeepers and residents within the city to participate by shuttering their establishments and refraining from work on Sunday. This call has resonated with prominent merchants and business leaders who have issued a statement, pledging their participation. Over the past three days and nights, citizens have taken to the streets, vehemently protesting the nation's dire economic conditions and the Assad regime's inadequacies in addressing their basic needs, such as access to sustenance—a struggle even for obtaining a daily loaf of bread.
Various chants, slogans, and signs showcased during the demonstrations underscore additional concerns, including the widespread drug issue, ongoing oppression and degradation at the hands of regime forces, foreign occupation—chiefly by Iranians—and a stark absence of freedom. These rallying cries include: "End Humiliation!"; "Safeguard Our Children from Drugs!"; "Reject Oppression!"; "Syria Belongs to Syrians!"; "We Demand the Right to Live!"; "We Aspire to Live as Free People!"
The governorate of Suwayda has ground to a halt, as the cities of Suwayda, Qurayya, Reema Hazem, Majdal, Ariqa, Mazraa, and Thala collectively participate in the strike and protests. To enforce this movement, more than twenty roadblocks have been erected, effectively curtailing traffic except for students and emergency services. Notably, even Fawzat Shuqair, the Secretary-General of the Baath Party, found himself unable to leave Qurayya for his office in Suwayda. The streets of Suwayda now lie deserted, populated solely by activists manning roadblocks and protesting against the dire circumstances and the Assad regime's persistent failure to address the needs of the Syrian populace.