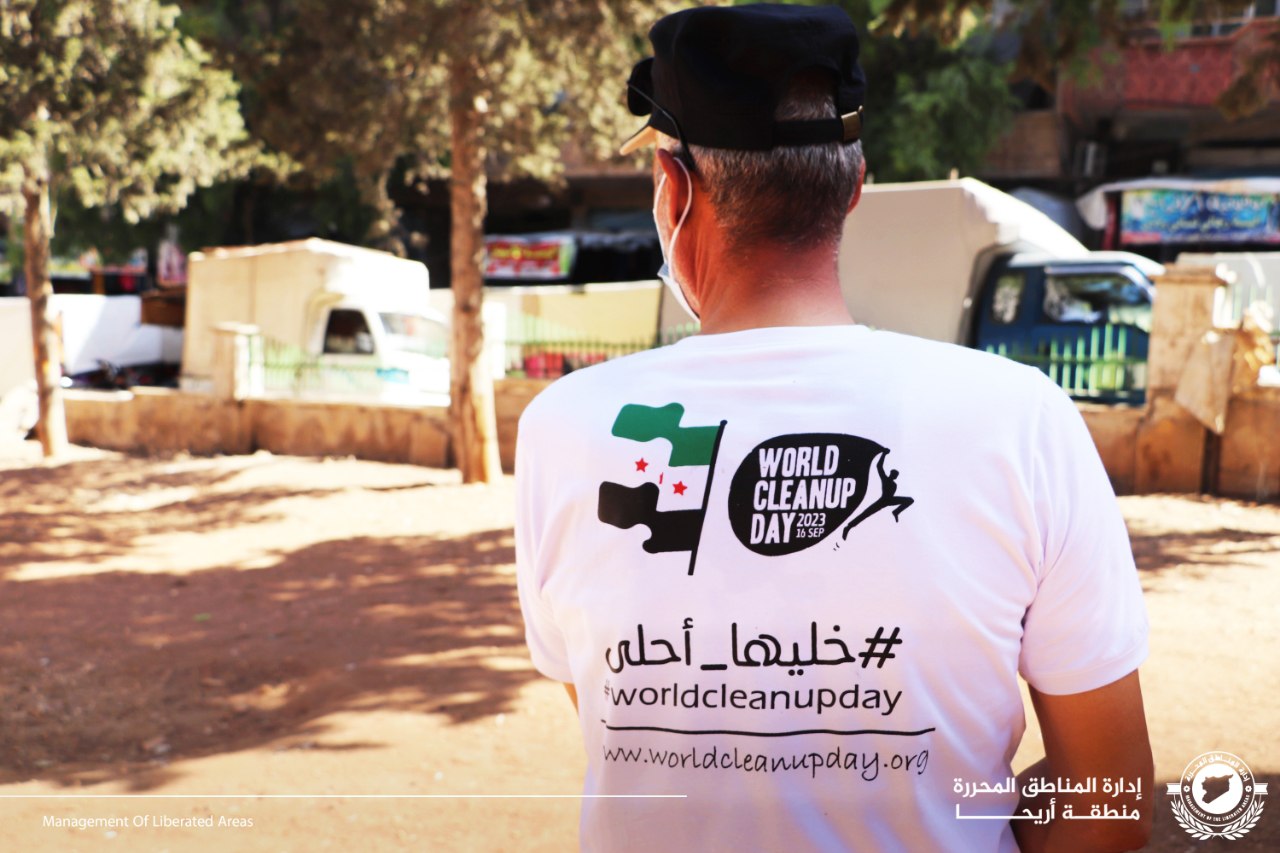 World Clean Up Day is an annual global social action program dedicated to addressing the worldwide solid waste problem, including marine debris. Initiated in 2018, it falls on the third Saturday of September each year. The event's primary objective is to raise awareness about the global waste crisis by mobilizing all sectors of society to partake in cleanup activities. Individuals, governments, corporations, and organizations are all urged to participate in cleanups and collaborate to find solutions for managing waste effectively. World Clean Up Day brings together millions of volunteers, governments, and organizations from across the globe, all working towards a more sustainable world.
This year marks a significant milestone, as the people of liberated northern Syria are participating in the movement for the first time. The campaign, launched under the banner "Make it Better" by the Clean Environment Foundation, E-Clean, in cooperation with the administration of liberated areas, the Public Action Authority, the Syrian Salvation Government (SSG), the General Administration for Displaced Persons, and the General Shura Council.
The campaign's objective is to clean a wide array of public spaces, encompassing roads, gardens, markets, rural areas, and parks. It also seeks to raise community awareness about the importance of cleanliness and its role in promoting health, education, and aesthetics.
Spanning over 13 communities in the liberated areas, the initiative boasts nearly 3,000 event coordinators who are leading the activities with the support of volunteers and members of each community, including school and university students.
Since the early morning of this Saturday, September 16, the initiative has been underway in Idlib City, Ariha, Salqeen, Atma, Jisr al-Shaghur, Marat Misreen, and Harem, witnessing substantial participation from the residents in each region. The primary goal of the campaign is to safeguard the environment against pollution while enhancing community awareness about the significance of cleanliness and preserving the beauty of the liberated north.