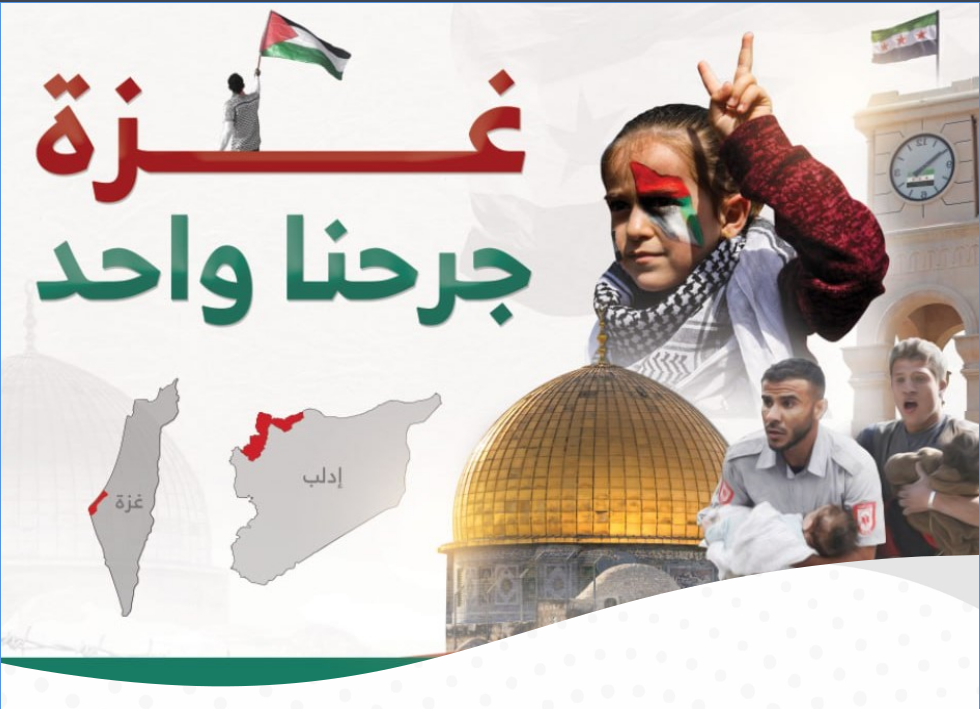 As part of the week-long fundraising campaign titled "Idlib and Gaza: One Wound," a symposium will be held featuring panelists from both Idlib and remote participants via teleconference. This event is a collaborative effort between the Palestine Scholars Association (PSA) and the Syrian Salvation Government's (SSG) Ministry of Media.
According to a press release, the symposium, which will take place at the Musab bin Omair Mosque in Idlib City, has several key objectives.
First, it aims to demonstrate the unwavering support and solidarity of the people of liberated northern Syria with their counterparts in Gaza.
Secondly, it seeks to set an example and inspire similar initiatives worldwide.
By launching this fundraising campaign, the organizers aim to use it as a catalyst for encouraging other countries and societies to participate in similar efforts in support of Gaza.
Thirdly, the event provides an opportunity for the people of liberated northern Syria to supervise the distribution process, ensuring that the support reaches those in need in the beleaguered city of Gaza, Palestine.
Lastly, the symposium aims to illustrate the unity of the Muslim community, with individuals in Idlib working to support their fellow Muslims in Gaza.
The symposium, scheduled for Monday, October 30, 2023, will feature distinguished guests who will illuminate different aspects of the event's theme.
Ali Al-Hassan will moderate the forum, with Mr. Amer Al-Alo, Director of Platforms at the Humanitarian Coordination Office, and Mr. Hussam Haj Hussein, Minister of Endowments in the SSG, in attendance at the mosque.
Dr. Nawaf Hail Al-Takrouri, Chairman of the Palestinian Scholars Association, Dr. Ahmed Mwafaq Zaidan, Syrian writer and journalist, and Dr. Anas Ayrout, a member of the Supreme Council for Fatwa in Syria, will participate via Zoom.
The program covers various topics such as the suffering of the people of Gaza, the challenges of displacement and deportation, solidarity and the struggle against occupation and injustice, the humanitarian role, Islamic and popular Arab solidarity movements, and the role of Islamic scholars in promoting solidarity on Muslim issues.
The event will be broadcast live on multiple platforms, including Twitter, TikTok, Facebook, and Telegram. Media professionals have been invited to cover the event, and a full video will be published afterward. Excerpts from the symposium will also be shared on official platforms.