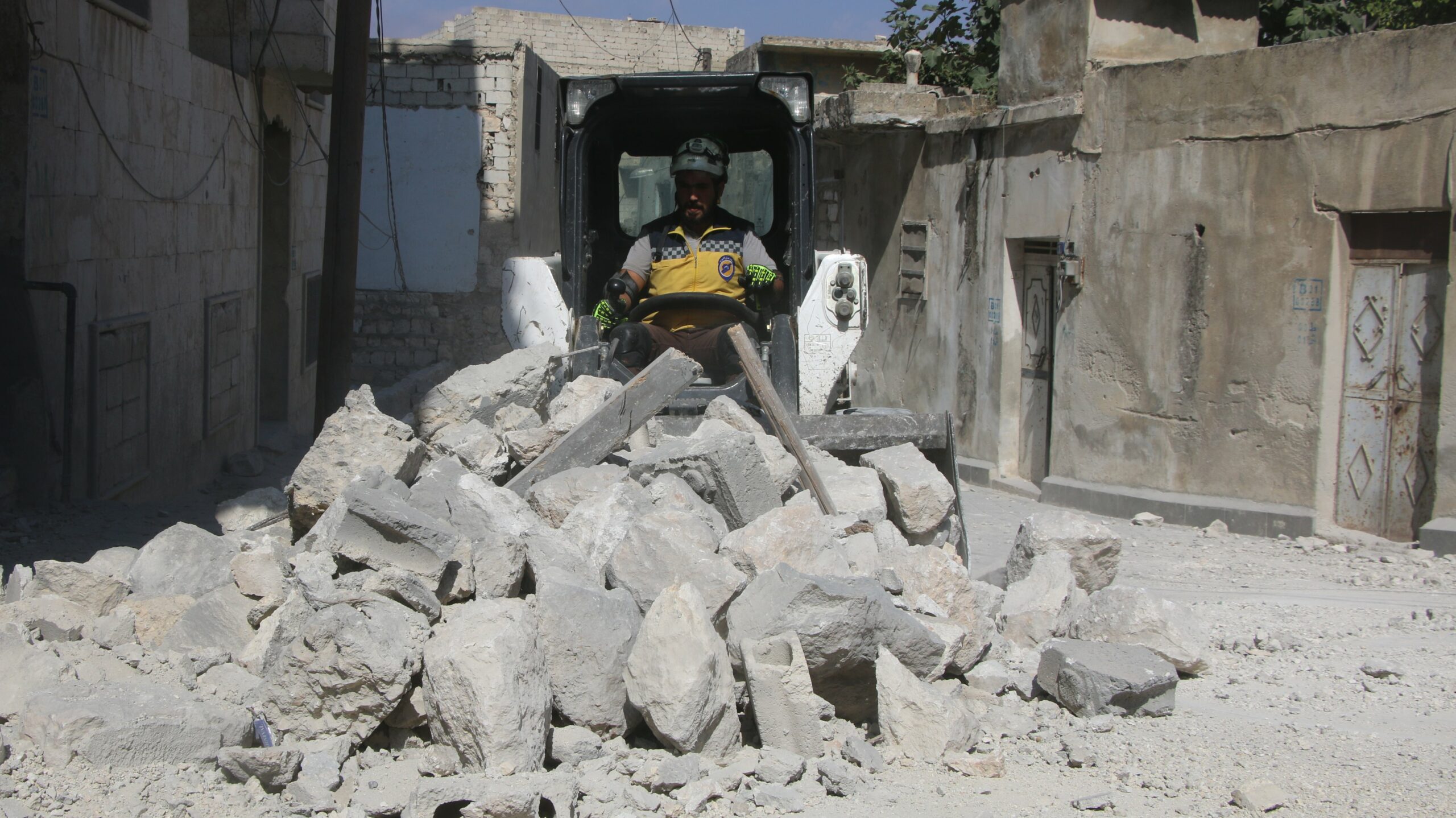 After nearly a week of intense attacks from Assad and Russian forces in northwest Syria, which killed 46 civilians, including 13 children and 9 women, and injured over 200 civilians, among them 69 children and 41 women, relative peace has returned to the City of Idlib and many of the larger cities.
The brutal attacks, which broke international and humanitarian law focused primarily on civilians and their vital infrastructure, aimed at inflicting maximum harm on the people and destroying their ability to live. The regime and Russian attacks used internationally banned munitions including cluster and incendiary (ignited napalm) on multiple occasions between 4 and 8 October.
Included in the areas targeted were 10 schools and educational facilities, 5 mosques, 5 medical facilities, two hospitals, three camps for the internally displaced, and four central markets.
However, the attacks on Idlib City and the major population centers halted due to a concentrated military campaign by the Fath al-Mubeen Operations Room (FMOR) which struck high-value and key military targets deep in Assad-occupied territories.
The FMOR released a statement Monday notifying the people of the liberated areas that Assad's forces had requested a ceasefire following "targeting sensitive sites deep within the occupied areas," and stated that they had informed the regime that they, "must stop their aggression, or our strikes will continue towards new sites deep within (their) heartland."
As the conflict dies down the Syrian Salvation Government (SSG) sent out several statements expressing gratitude to all those who contributed to defending and protecting the Syrian people, their land, lives, and revolution. Which included, "Mujahadeen, civil defense, doctors, pharmacists, medical staff, merchants, humanitarian and civil associations and institutions, shops, and people, who made the utmost effort, day and night, to protect the people and alleviate their suffering."
The SSG also thanked the journalists and media activists, in and outside of Syria, "who contributed to the media coverage of the barbaric bombing campaign by Assad's militias and the Russian occupier," often at risk to themselves as their work put them on the front lines and in the line of fire. The statement noted that the SSG supports a free media and facilitates journalistic and media work in the liberated area.
Their statement closed by mentioning that "Idlib, the City of Honor, is the nightmare of the Russian occupation and the regime's sectarian militias, and a refuge for the free people of Syria and the starting point for victory."