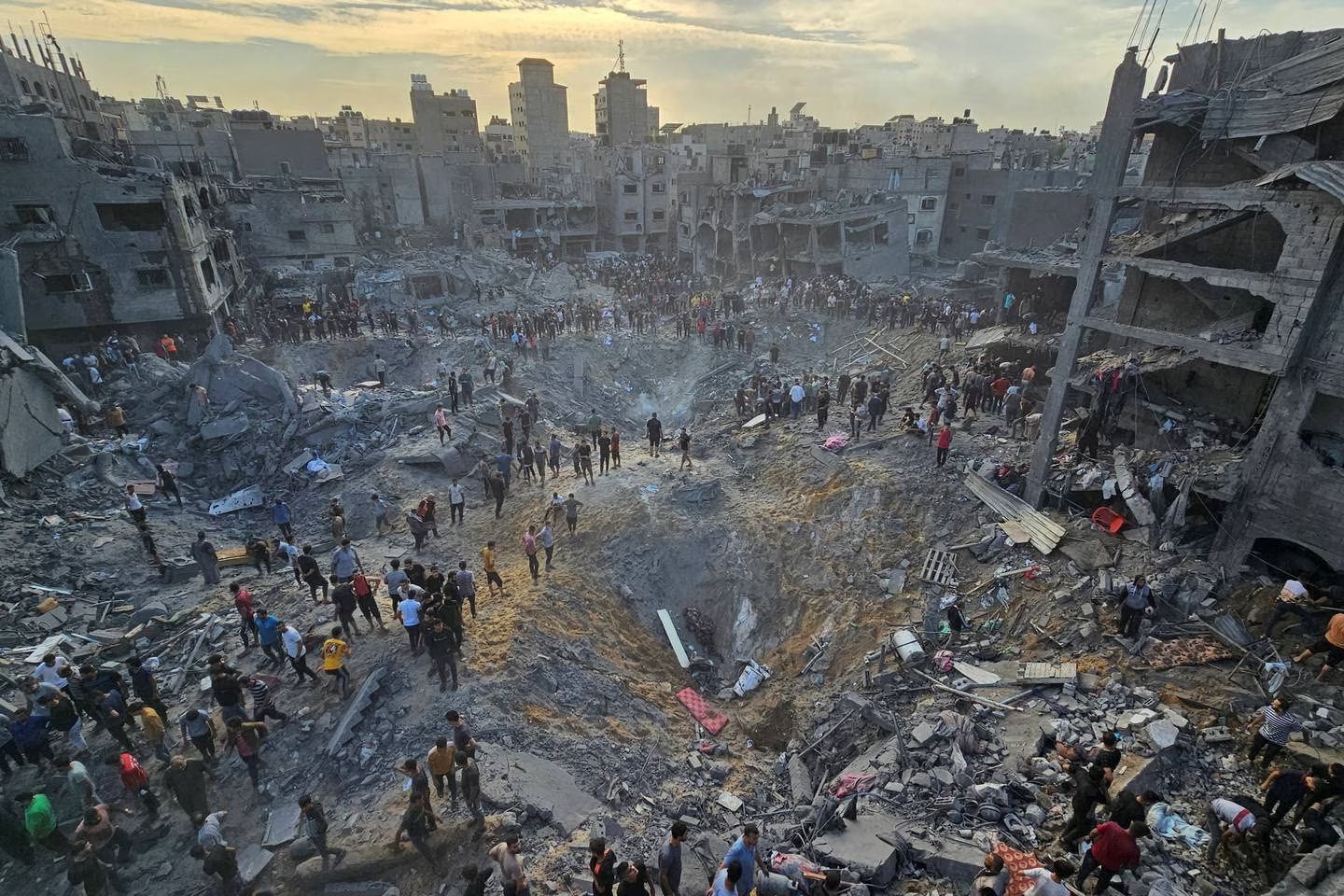 In a strong statement, the Department of Political Affairs of the Syrian Salvation Government (SSG) vehemently condemned the Israeli occupation's recent massacre in the Jabalia Refugee Camp in Gaza, while expressing their solidarity and condolences to the survivors.
Yesterday, Israeli forces carried out a brutal attack in Jabalia, resulting in the loss of hundreds of lives. The statement describes this act as a continuation of Israel's policy of genocide and forced displacement, which has been occurring for years. The world witnessed this tragedy unfold, as civilians were killed in a horrific fashion.
The Department of Political Affairs unequivocally condemns the crimes. Expressing deep condolences to the families of the martyrs while offering prayers for the speedy recovery of the wounded and injured. It called upon the international community, the Arab League, and countries with humanitarian positions to fulfill their obligations duty by immediately putting an end to these aggressive and barbaric practices.
They also urged the world to guarantee that the rights of the Palestinian people to their land, dignity, and freedom are maintained and supported and called for justice and accountability for violations of international and humanitarian law, highlighting the importance of safeguarding civilians and ensuring the safety and well-being of the Palestinian population.
The statement reminds the global community of their moral and legal responsibility to address the ongoing crisis in Palestine and calls upon nations to take a stand against these atrocities and work towards a just and lasting solution. The SSG's condemnation of the illegal attack underscores the necessity for immediate action to protect the lives of civilians and non-combatants.