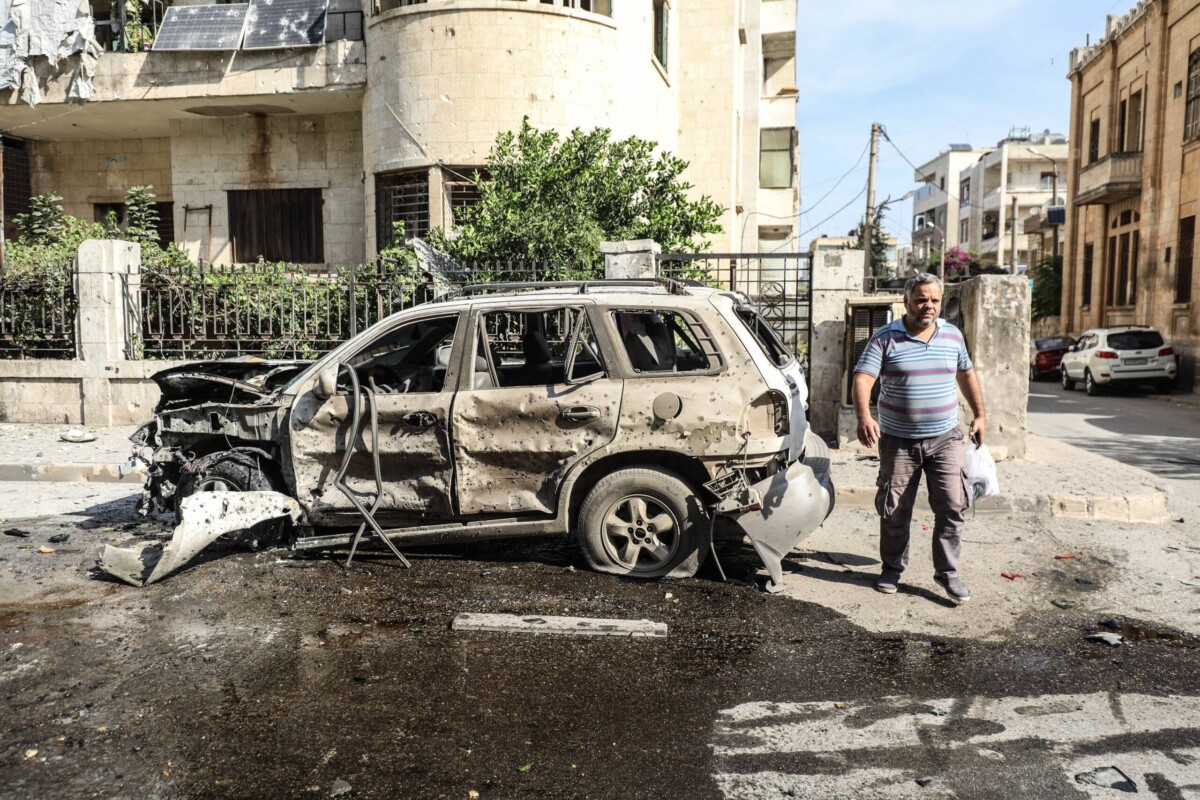 The United Nations (UN) has issued a statement expressing deep concern over the deteriorating situation in Syria's northwest and the urgent need to protect civilians targeted by the Assad regime and Russian forces.
The joint statement was by UN Special Rapporteur on the human rights of internally displaced persons, Paula Gaviria Bettencourt, and the Coordinator of the Global Protection Cluster of the United Nations High Commissioner for Refugees, Samuel Cheung, and highlights the need to protect civilians and not forget the ongoing crisis in Syria.
Syria's northwest region, including Idlib and parts of Aleppo, has become a focal point of the attacks by Russian aircraft and Assad ground forces. The situation has escalated in recent months, leading to a significant humanitarian crisis as the people suffer nearly daily attacks from rockets, planes, mortars, or heavy artillery.
In its statement, the UN expressed grave concern over the escalating violence and the impact it has on civilians, particularly women and children. The indiscriminate attacks on populated areas, including schools and hospitals, have resulted in a staggering loss of life and a dire humanitarian situation. The UN estimates that over three million people need urgent assistance, with limited access to essential services such as healthcare, clean water, and food.
The UN's call for action emphasizes the urgent need to protect civilians in Syria's northwest. The continuous targeting of civilian infrastructure and the use of explosive weapons in populated areas are clear violations of international humanitarian law. The UN has urged all parties involved in the conflict to respect their obligations under international law and take immediate steps to protect civilians from harm.
The UN has also stressed the importance of ensuring unhindered access for humanitarian organizations to deliver life-saving aid to those in need. The attacks on the north and weaponization of aid access have severely hampered humanitarian efforts, making it difficult for aid agencies to reach affected populations. The UN has called on all parties to facilitate the safe and unimpeded delivery of humanitarian assistance, including medical supplies, food, and shelter. Especially as winter is less than a month away.
While addressing the immediate humanitarian crisis is crucial, the UN statement also underscores the need for a political solution to the conflict in Syria. The UN has reiterated its support for the Geneva peace process and called on all parties to engage in meaningful dialogue to find a lasting resolution. The international community must come together to support diplomatic efforts and work towards a sustainable peace that prioritizes the protection of civilians.