Turkey's trade minister, Mehmet Muş, said on Sunday that over a ton of Captagon pills were seized at Iskenderun port in the southern province of Hatay; the biggest seizure of its kind.
The shipment was coming from Syria en route to the United Arab Emirates. "The Turkish security forces managed to seize 1072.6 kilograms of the narcotic, Captagon, in the port of Iskenderun," said Muş. "The drugs were seized onboard a ship carrying 17 cargo containers, and were hidden inside of building stones."
Turkey's trade minister emphasized that this quantity is the largest amount ever seized by customs guards, as its value approximated 313 million Turkish Liras; the equivalent of 38 million US dollars.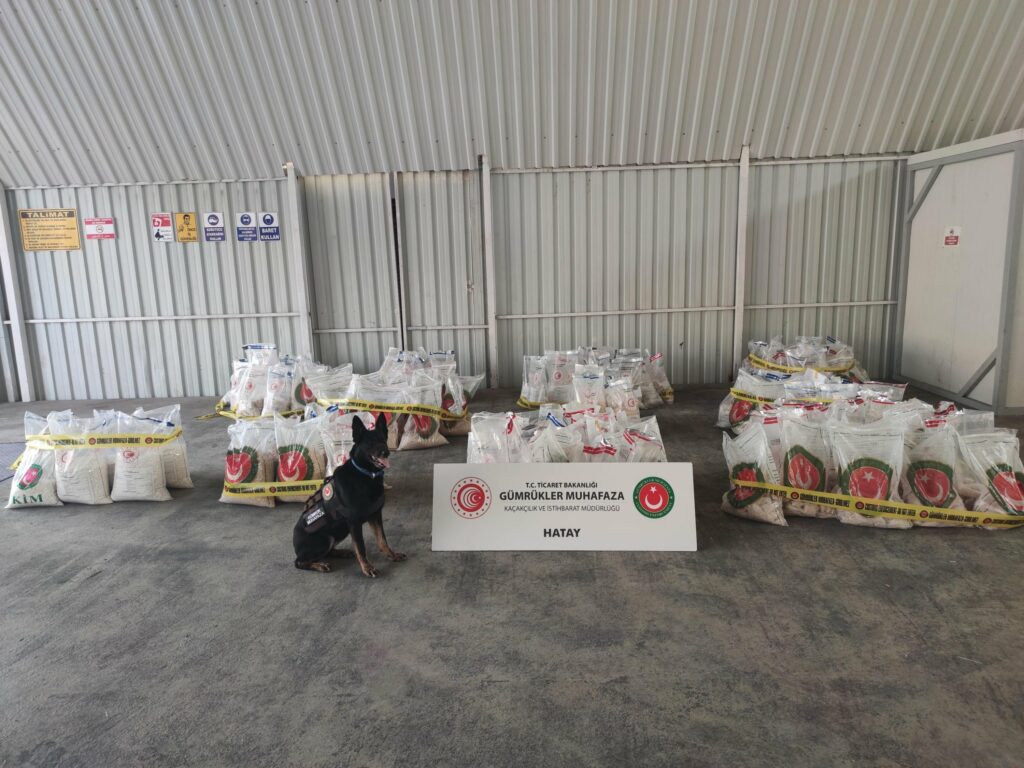 On Tuesday, Turkey's Interior Minister, Mehmet Ersoy, announced that they had apprehended drug smugglers and seized 1.5 tonnes of cannabis off the coast of Syria. According to Ersoy, around 135 personnel participated in this operation which took place on international waters in the Mediterranean off the coasts of Syria, Cyprus, and Turkey.
At least 15 drug shipments had been intercepted in the Middle East and Europe over the past two years. Police and intelligence officials of these areas have told the Guardian that all were shipped from either Syria or Lebanon.
The research organization "The Centre for Operational Analysis and Research", which primarily focuses on Syria, released a report last month stating: "Syria is a narco-state with two primary drugs of concern: hashish and the amphetamine-type stimulant, Captagon. In 2020, Captagon exports from Syria reached a market value of at least $3.46bn".