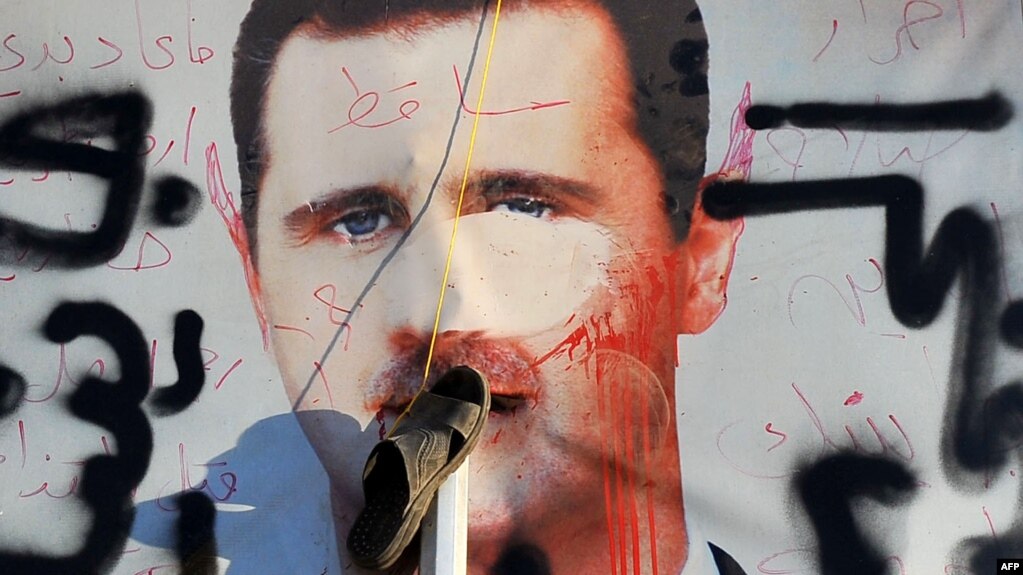 Local sources reported that regime security forces had arrested a man by the name Amin Saqr Hassan from the village of Ain Shaqaq in Jableh countryside, in Latakia, after he criticized Bashar al-Assad and his regime on his Facebook page on the 17th of July.
Hassan described Assad as the ruler of those who murder, imprison and spy on their people and that he would rather die than to live under oppression and humiliation. He considered Assad's speech during his inauguration as President as not being hostile to any party except for the oppressed, the miserable, and the displaced Syrians.
He further clarified that what matters to Assad is only himself, without paying attention to the fate of the Syrian people who are suffering. He then continued saying that Syria has become a country where there is no sovereignty for Assad's government ruling over it, but is rather occupied by five countries.
Hassan stressed that Assad's way of ruling over prisons, dealing with criminals and torture tactics are imported from the United States. This exempts it from Caesar's punishments, and that he deceives the people with his deceptive smile.
He concluded by giving the address to his home, and asked Bashar al-Assad to send his forces to kill him just like he killed the rest of the people.