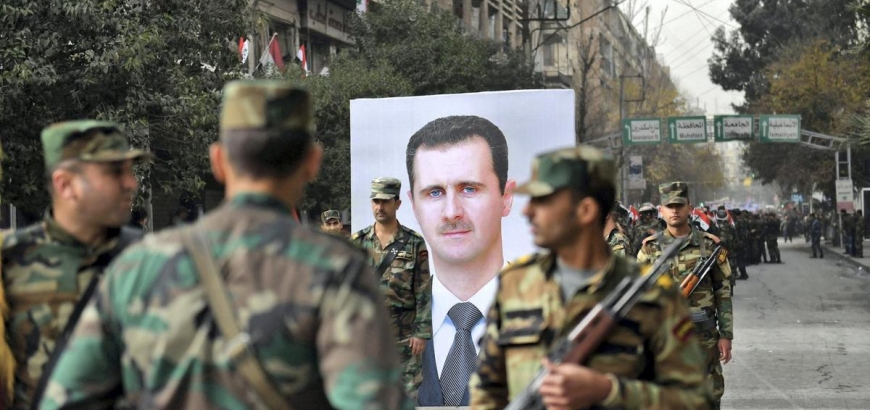 On the evening of 24th June, an IED destroyed a military SUV carrying an officer from the regime's Air Force Intelligence, on the southern highway of Damascus city center, regime forces were subsequently mobilized.
Sources claimed that the explosion damaged the car and seriously injured the officer and a second officer. Both officers were taken to hospitals in the city amid tight security measures.
Sources added that Air Force intelligence and Fourth DIvision reinforcements arrived at the location, spread out, closed the southern highway, and combed its outskirts in search of the perpetrators.
Just a week ago, an IED exploded in a military vehicle belonging to the Lebanese Hezbollah militia in the city of Zabadani, in the Damascus countryside, which led to the killing of the commander, Hajj Bashir Alaya.
The Syrian capital witnesses ongoing bombings and assassinations which target intelligence officers of the Assad regime and several commanders from Hezbollah. This allegedly may be the result of Assad forcing the people to reconcile and to settle all issues between them and the opposition and locals present there.