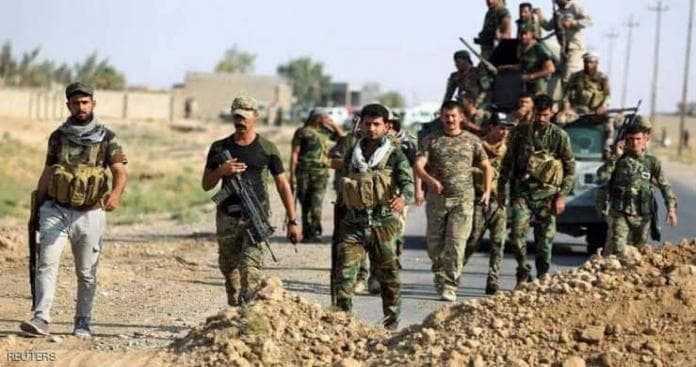 Iranian militias were targeted by the first air-strike on Sunday, July 18th, days after they had targeted US military bases in Iraq and Syria with drones and rocket-propelled grenades.
The Ain al-Furat website confirmed that an international coalition drone targeted a truck loaded with weapons and ammunition, near the village of al-Hari, in al-Bukamal countryside, eastern Syria.
It added that the raid led to the complete destruction of the truck, killing two drivers and its entire cargo burned which included weapons and ammunition.
The website also indicated that the Iranian militias rushed to cordon the place off, cutting all roads leading to it and mobilized all their groups in the Syrian cities of al-Bukamal and al-Qaim in Iraq. The regime's forces conducted a similar mobilization.
The sources indicated that the militias redeployed their members throughout residential neighborhoods, and evacuated their headquarters quickly, for fear of further strikes.
At the end of last month, the Iranian militias received several air strikes, east of al-Bukamal, which was targeting several US bases in Syria and Iraq, including the al-Omar and Koniko oil and gas fields in Syria, and Erbil and the Ain al-Assad airport in Iraq.