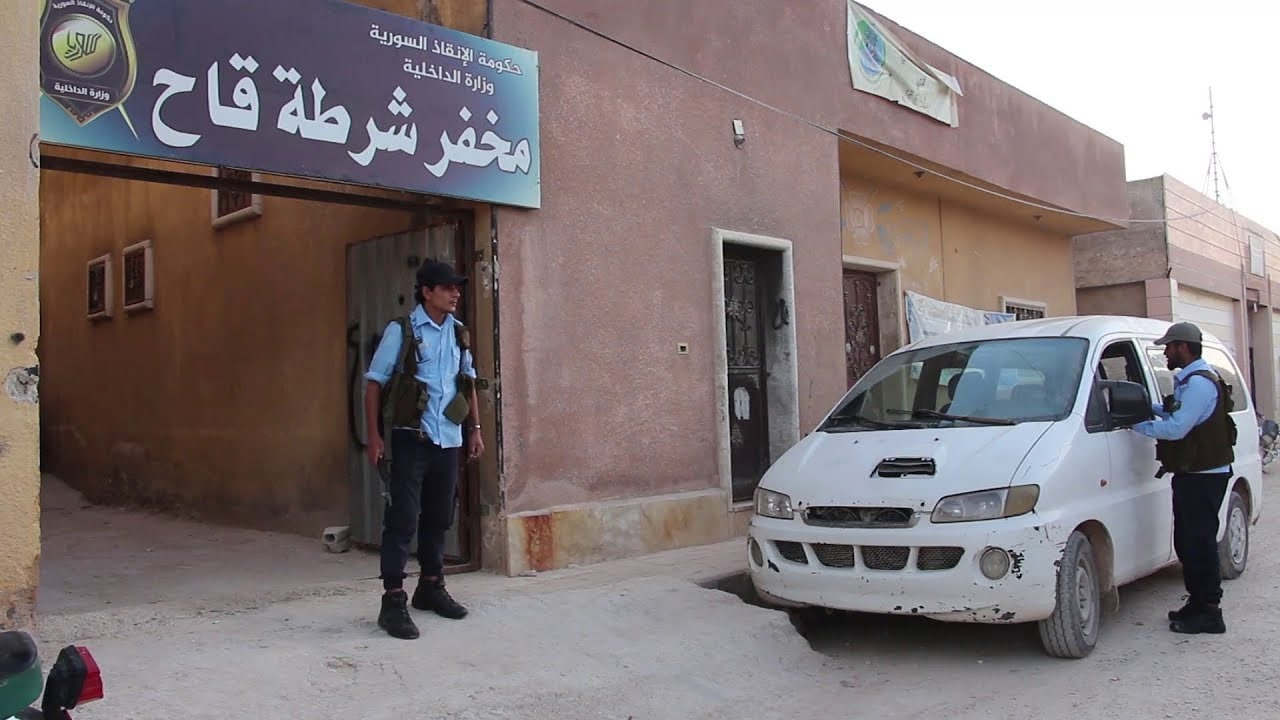 The police force in the village of Qah, after intensive investigation were able to arrest the thief who stole a large number of motorcycles, batteries and solar panels from several areas in the liberated north.
The head of the police station, Amer Qassoum, said that after they received information that the suspect was at home, they formed joint patrols from the Qah and Atma police stations, headed to his house and arrested him on the spot.
Qassoum then added, "By interrogating him (the thief), he confessed to stealing 242 motorcycles over a period of 4 years in partnership with 12 other people. The thefts took place throughout several areas, including Salqin, Harem, Dana, Idlib, Deir Hassan, Sarmada, Binnish, in the camps and animal-markets in the aforementioned areas."
He continued saying, "The perpetrator also confessed to stealing 20 solar panels from the areas of Atma, Qah, al-Fuah, Aqrabat, Qah camps, Salwa, Binnish, and Atma camps, in addition to stealing 40 batteries from a commercial store in Atma, as he sold all of them and used up all the money. With most of the owners of the stolen items, we informed them about this situation, and after the investigations are over, the thief will be referred to the judiciary to receive his just punishment."
It is worth noting that Idlib has been plagued by bike theft for years now which has prompted the police to increase their efforts to fight this crime.