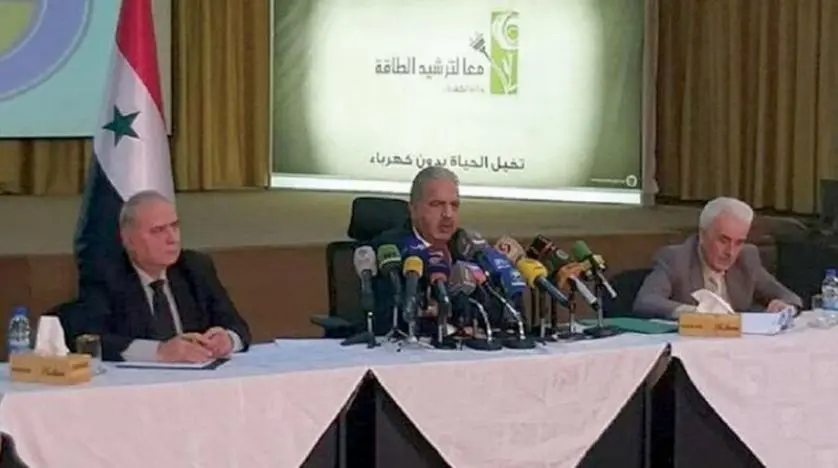 The Minister of Electricity in Assad's government, Ghassan al-Zamil, during a recent visit he made to the Syrian coast, shocked loyalists and supporters of the regime with news that struck them hard.
During a tour of Lattakia, the minister considered that there is no solution for the electricity problem in the regime areas, for the near future at least, citing that the line linking Syria with Jordan, which passes through the Deir Ali station, was heavily damaged as a result of war.
The minister accused the rebel factions of sabotaging the line when they controlled it, planting hundreds of mines under it, and destroyed eighty towers. Not to forget the bombing carried out by regime forces with all kinds of weapons in the area.
Moreover, al-Zamil denied rumors that the regime would supply Jordan with electricity, adding that Jordan has a surplus of it. The minister claimed that America is not able to impose demands on the regime, with regard to the project to extend electricity from Jordan to Lebanon through Syrian territory.
Assad-controlled areas suffer from several crises on different sectors and on all levels – the most important of which is the problem of electricity and fuel, which has become the main concern for the loyalists of Assad who express their dissatisfaction through social media.