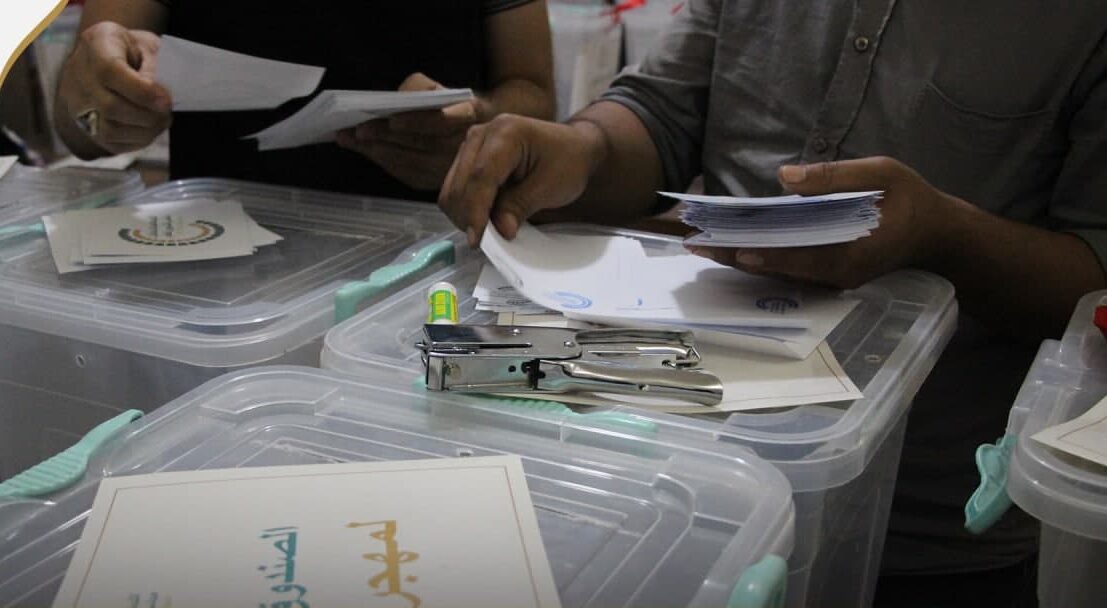 The General Shura Council, headed by Dr. Mustafa Moussa, is a legislative authority made up of representatives of society, including civilians, activists, IDP's, academics, and unions. This authority is in place to carry out tasks such as legislating and approving laws, it is also responsible for forming and approving the government and its ministers.
The management hierarchy of the Council consists of a president, two deputies – a first and second deputy – and a secretary, in addition to the administrators.
Each term is for a period of two years, the first term started with 114 members and ended with 94 members. The planned number of members in the second term would be 77.
On August 25, the Council met and announced the end of the first term and formed the Supreme Committee for the General Shura Council Elections headed by Muhammad Jamal al-Shahoud, to be tasked with selecting the members of the committee later.
Accordingly, the committee was formed, which drew a map of the work of the elections in accordance with the election law in the General Shura Council. For every seat of the Council, there is an electorate consisting of 15 individuals, making the total number of members 1155.
After selecting the members of the electoral bodies, the door for candidacy is opened for a period of three days, and for receiving names of nominees, these candidates are then considered by the competent committee.
At the next stage, the election day had been determined, which is on the 29th of September, from 8:30 am until 4:00 pm in the afternoon. All the electoral bodies vote on this day, the votes are then counted and the winner is announced. According to the Council, the process of polling and counting the votes is performed publicly to keep transparency.
The electoral districts in the liberated areas are eight, with nine polling stations including Idlib and its surrounding areas, Maarrat Misreen, Sarmada, Atmah, Harem, Ariha, Jisr al-Shogour, and the Northern region of Aleppo.