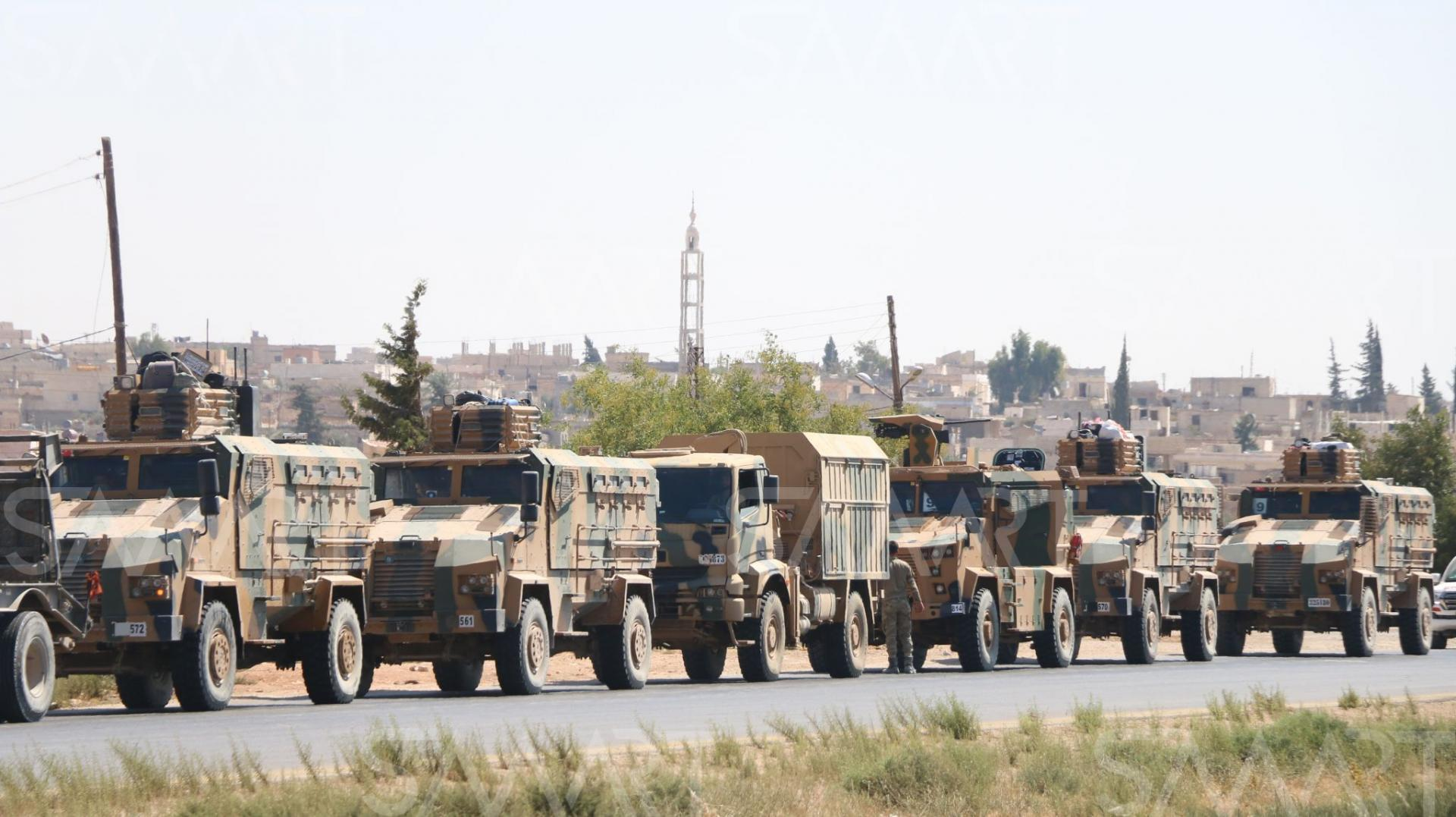 On Tuesday evening, Turkish Army sent huge military reinforcements to its forces in Idlib, after their parliament approved the extension of the government's mandate to continue Turkish military operations Syria and Iraq for a period of another two years.
The last convoy was the largest of its kind since the last military campaign ended last year. It included about 100 armored vehicles as well as trucks loaded with logistical materials and cement blocks.
The assemblage reached the southern countryside of Idlib and spread out over several Turkish military points and bases in the area south of the M4 Aleppo-Latakia International Highway.
The memorandum approved by Turkish parliament had stated that the risks and threats to national security borne by the developments and the ongoing conflict in the region adjacent to the southern borders of Turkey are constantly escalating.
It further added that the PKK/PYD-YPG continues to be a big threat, explaining that Turkey has taken measures in line with its legitimate national security interests, with the aim of maintaining stability and calm in the areas where they operate.
The presidential memorandum also referred to the continuing risks and threats related to establishing stability and security within the framework of the Astana Process in Idlib.
Since the Sochi Presidential Meeting on 29th September, the regime has been threatening to start military operations on Idlib while bombing densely populated towns and cities, such as Ariha and Sarmada, causing panic for the locals in the liberated areas.