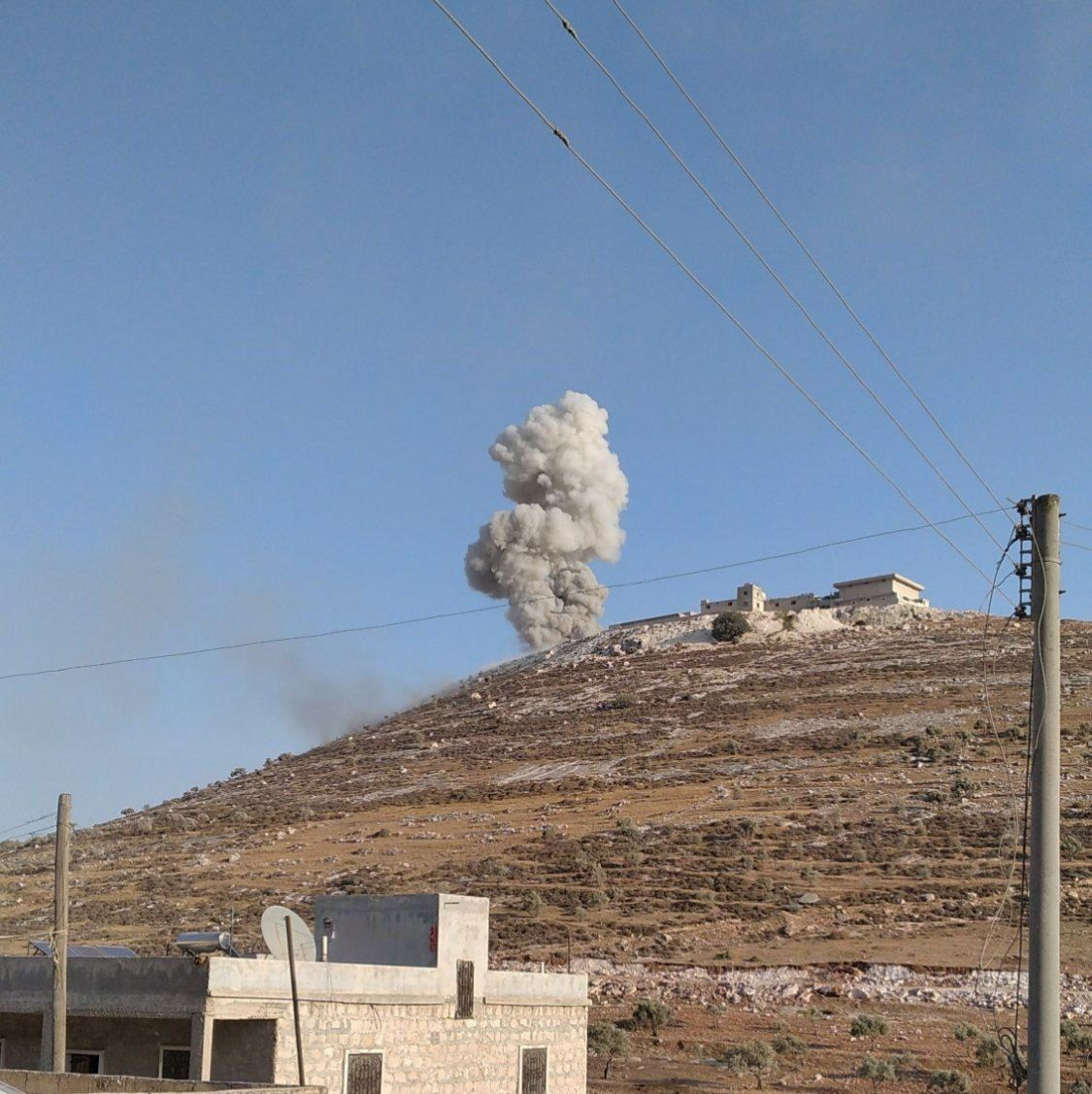 News agency Asharq al-Awsat revealed, on Thursday, the significance of the sites targeted by Russian Air Forces in the northern countryside of Idlib which also happen to be very close to the Turkish border.
The agency stated that, on Wednesday, Russian airstrikes targeted the headquarters of the National Liberation Front and the 23rd Division from the Syrian National Army, in the town of Salwa, north of Idlib. They added that the airstrikes caused dozens of members of the two factions to become severely injured.
Meanwhile, on the same day, Russian jets also bombarded areas around the IDP camps around Qah, northern Idlib, where tens of thousands of displaced locals reside.
Sources mentioned that the bombing of the area caused great panic and fear among the civilians who live in tents that cannot even protect them from the cold of winter or the heat of summer, let alone the bombardment.
The agency further quoted its sources as saying that on Tuesday, Assad's forces bombed a camp for widows and orphans in the town of Termanin, north of Idlib. The shelling led to a child being killed and several women and children being injured.
This comes at a time when Assad forces have also stepped up its bombardment of densely populated areas in Idlib's north, including Sarmada, as well as the massacre in Ariha last week.
The Russians have also intensified the raids on several areas of Idlib countryside, especially in the north. According to analysts, the reason for the Russian escalation was to deliver a message to Turkey after it supplied Ukraine with Bayraktar drones.