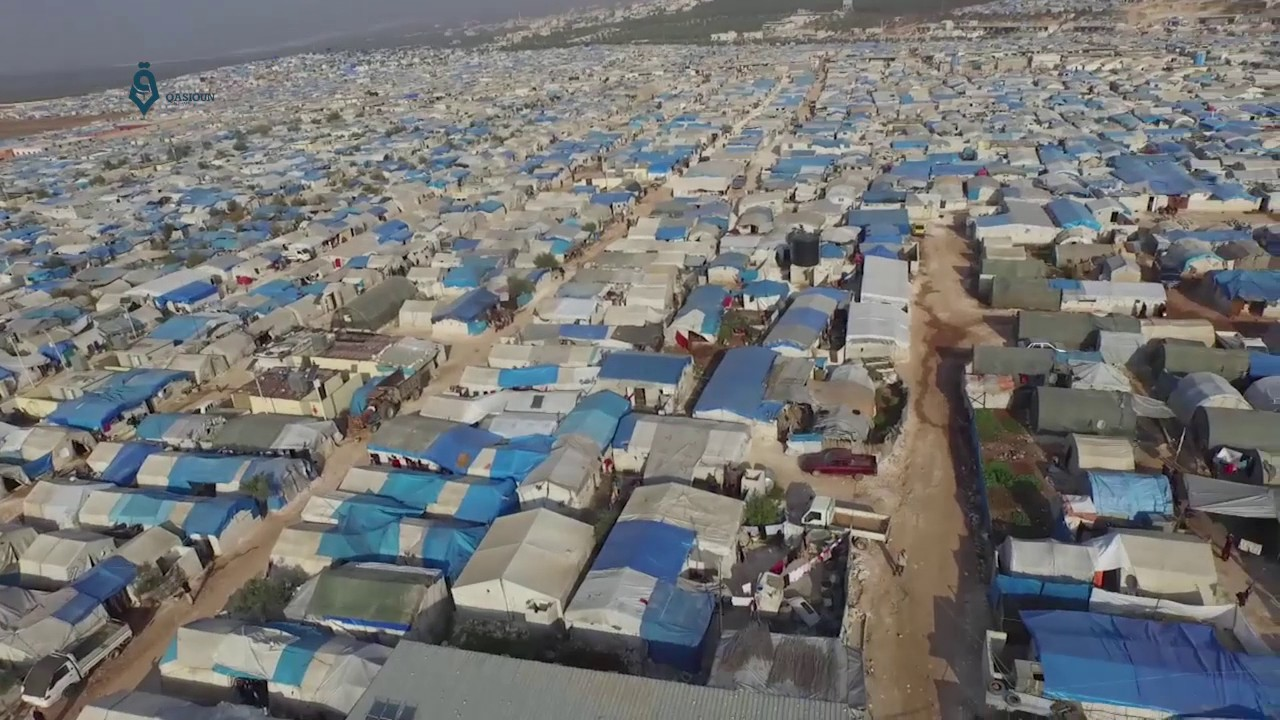 Recently, the Directorate of Humanitarian Affairs in Atma, Northern Idlib, supervised projects by charity organizations in the IDP camps there. The most recent project was to extend the drainage system to reduce the camps being flooded during winter from heavy rainfall.
Ibrahim al-Hassan, the director of the service office in the Directorate said, "In order to avoid flooding when it rains, prior to winter, we have supervised the extension of a drainage line in the camp at Kafr Sijnah – with 800 meters long (plastic) pipes with a diameter of 30 cm, facilitating 700 families."
Al-Hassan explained that they supervised the extension of another line in al-Raheel camp, with pipes the length of 1600 meters and a diameter of 30 cm, facilitating 420 families.
He added "We also supervised the extension of a pipeline at the camp at Umm al-Shuhada with a length of 1,000 meters and a diameter of 30 cm, for 800 families, and another line in the northern countryside of the Homs camp which is 250 meters long and a diameter of 30 cm, which aims to facilitate 260 families."
The Directorate of Humanitarian Affairs has been focused on supervising and facilitating the work of aid organizations in the areas under Syrian Salvation Government, especially in recent months.
They previously executed maintenance works for the flow of water throughout the Atma camps, which is 3000 meters long and 6 meters wide, in preparation for winter.