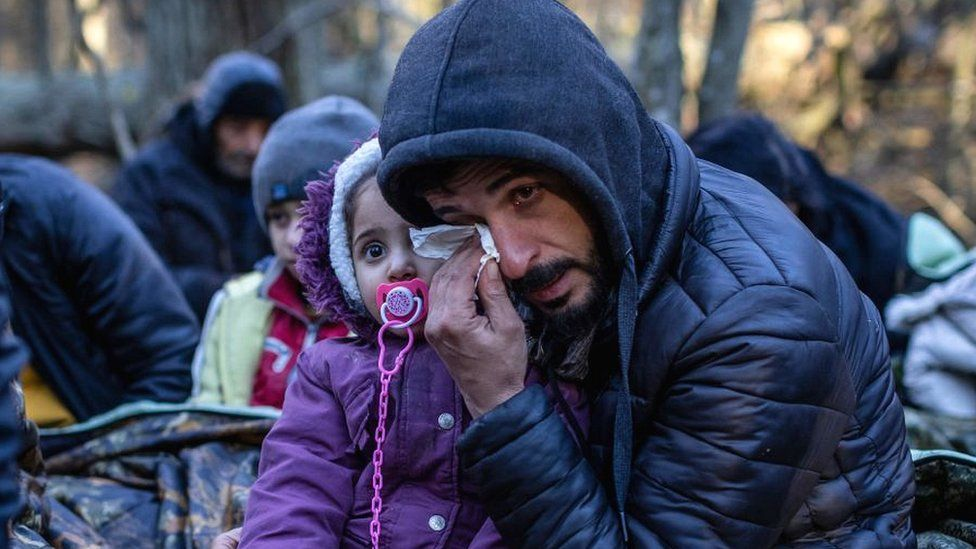 Last Wednesday, the Assad-regime's security services interrogated some of the Syrian migrants returning home after being deported by Belarus to Damascus by Cham Wings Airlines.
Al-Araby al-Jadeed quoted sources that the security services sent some of the returnees to be questioned and checked in order to complete the investigation, and confiscated their travel documents.
The sources added that some of the returnees did not originally go from Syria towards Belarus, but rather traveled from other places, like Turkey, and most of them are wanted individuals (by the regime).
Recently, several migrants, who failed to cross from Belarus to the European Union, found themselves on a forced repatriation flight, despite the promises of Belarusian President Alexander Lukashenko that his country would not force anyone to leave.
Last week, Cham Wings Airlines flew the first batch of Syrian migrants being evacuated from Minsk to Damascus, carrying 97 passengers.
According to Reuters, dozens of Syrians do not want to return to Syria from Belarus in fear of revenge from the Assad-regime. A large number of migrants would rather return to the forests between Belarus and Poland than to go back to the regime.