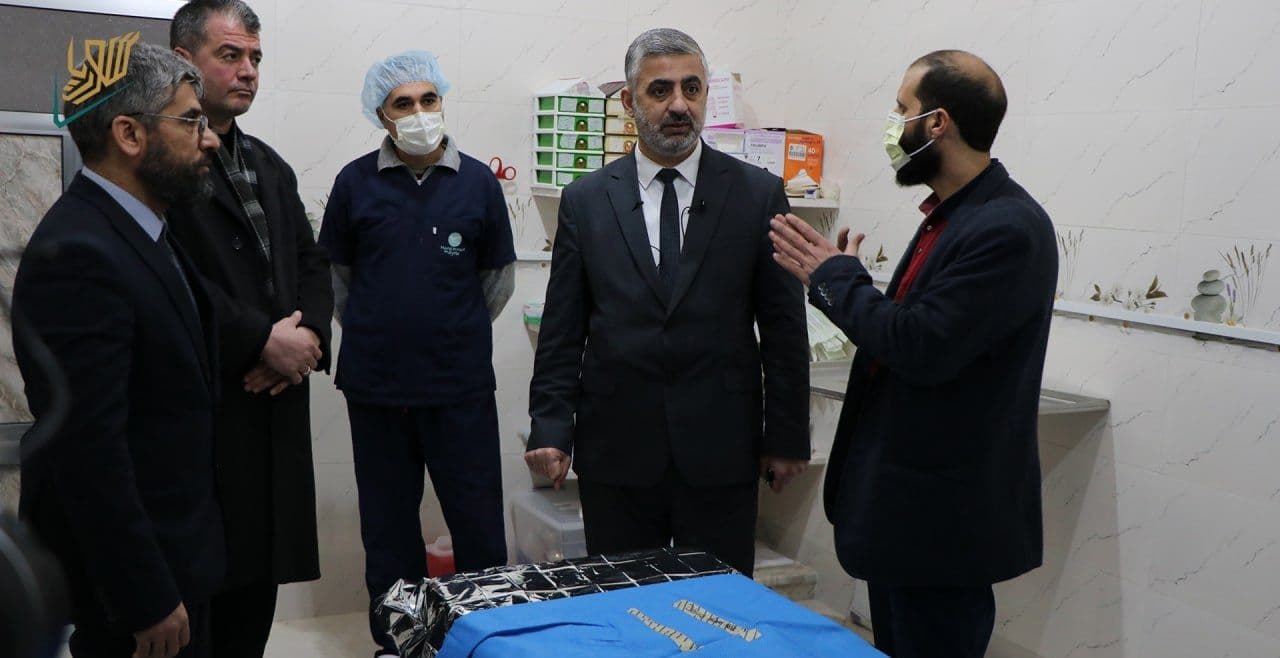 The Ministry of Health of the Syrian Salvation Government announced the opening of the Ariha Central Hospital to provide medical services to the people in and around the area.
The administrative director of the hospital, Professor Fares al-Mousa, mentioned "The Ministry of Health opened Ariha Central Hospital, and work began on it around a week ago, as building the hospital continued for nearly 3 months.
He added that they restored one of the buildings which was bombed by the Assad-regime.
"The hospital includes a first-aid department, operations departments, and a department for quick medical examinations, as well as a special entrance for emergency aid so that we do not encounter any difficulties during our work", said al-Mousa.
He mentioned that the reason for building the hospital was because there were no other hospitals in the area. The city of Ariha is close to the villages and towns of Jabal Al-Zawiya, which receives medical aid from the city of the city and its surroundings.
He continued, "We also hired with ambulance services, general and internal surgery, a number of nurses, and administrative staff."
Al Mousa stated that if patients need something that is unavailable to them, they will be transferred to Idlib city hospitals in order to provide what is required, although the Ministry aims to add all medical departments and facilities to the Ariha Central Hospital in the coming future.