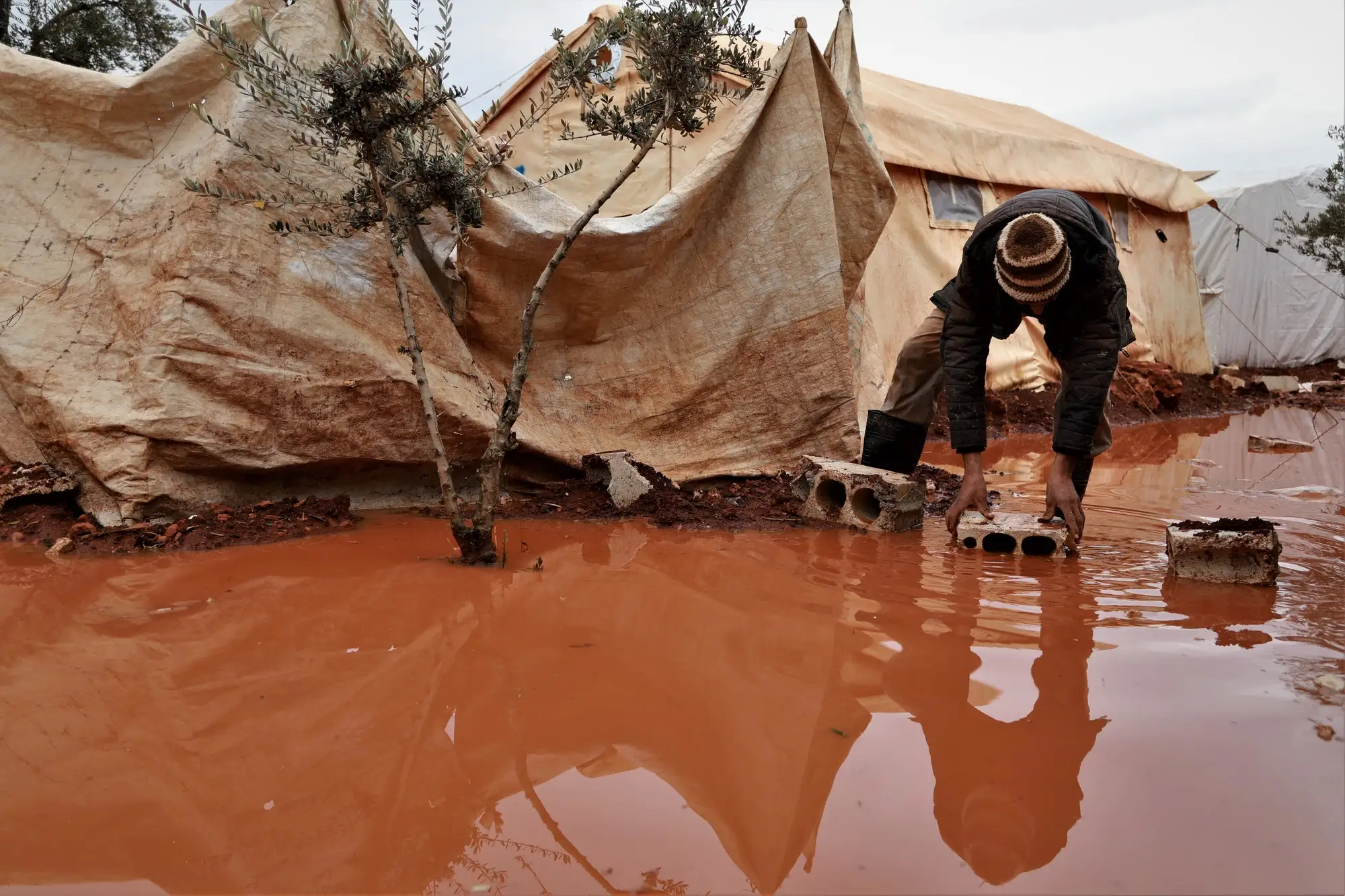 On Saturday, the Syria Response Coordinators team called on humanitarian organizations to work to secure the needs of the IDP's in northwest Syria, ahead of expected bad weather and heavy rainfall in the middle of next week.
The team called to work towards providing services to the most vulnerable (children, women and the elderly) in the camps, repair damages and provide rain insulation to secure the tents from the heavy rainfall. They also stressed the need to pave roads within the camps.
They further called on humanitarian organizations to declare the issue a state of emergency, in anticipation of possible new damages (on the camps), noting that the response of humanitarian organizations did not exceed 25% of what was previously required.
The statement also mentioned the extent of the damage caused by rainfall since the beginning of winter this year, which affected thousands of IDP in northwest Syria. Wind storms and heavy rainfall during the past week destroyed hundreds of tents leaving dozens of displaced families seeking shelter in other places.