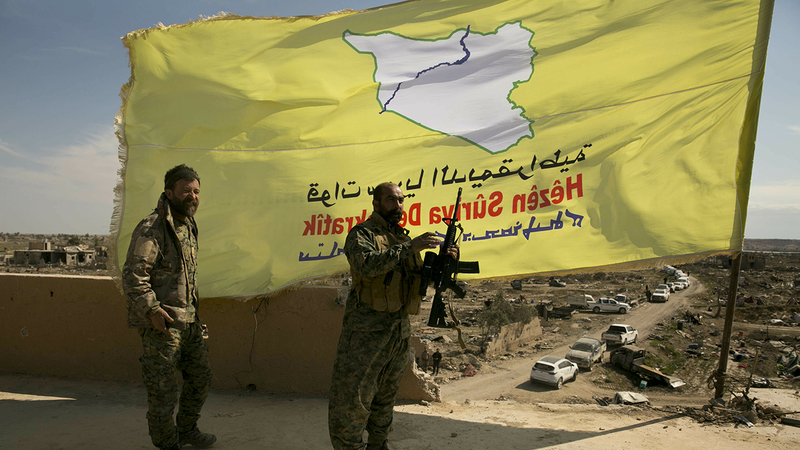 A few days ago, the SDF killed a civilian after they harassed his wife at the al-Jazira Junction checkpoint, west of the city of Raqqa in the city of Raqqa, northern Syria.
Sources on the ground stated that it was young man by the name Hassan al-Bakri Abu Ibrahim, who was killed.
The sources claimed that al-Bakri got upset the SDF members at the checkpoint and confronted them. The issue escalated from verbal abuse to hostilities and ended with the SDF shooting al-Bakri.
The incident was met with widespread anger and condemnation by the locals as they called to demonstrate against the SDF and their recent acts of violence.
From time to time, the SDF deliberately commit violations against the Arab population in order force them to leave the areas under their control.