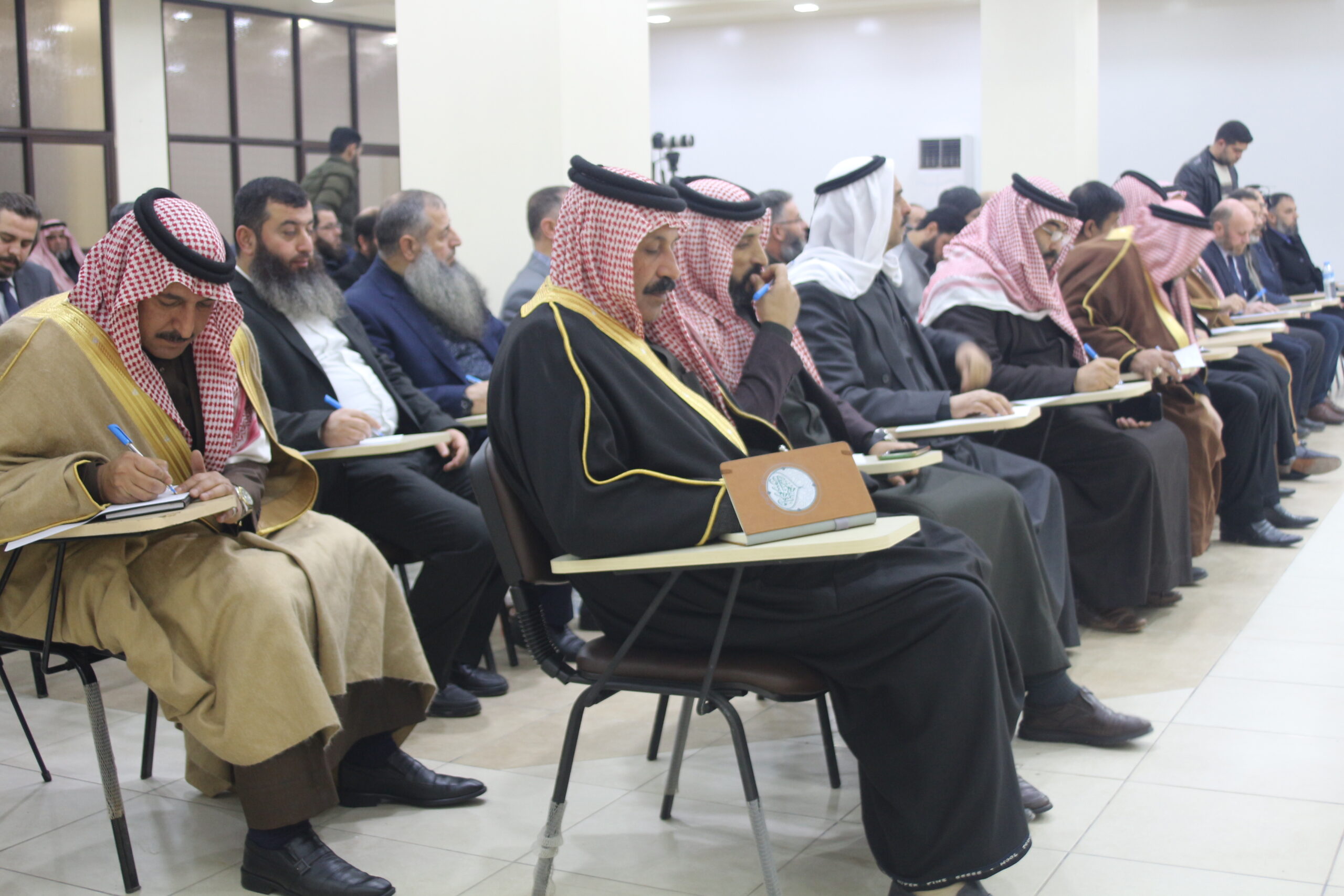 Today, al-Mourabitoun Support Committee from the General Shura Council met to discuss a number of proposals and take important steps to support the fighters on the fronts against the Assad regime.
During the meeting, one of the members suggested that a concrete step be taken by the General Shura Council to allocate funds to support the military factions, to which the members of the Council contribute during each term.
Others suggested organizing monthly visits to the military posts, and have meetings with the leaders of these factions, as well as visiting the injured fighters and the families of the fighters killed during the war.
A member of the committee submitted a proposal to hold a meeting with the Minister of Development to discuss allocating humanitarian aid to support the fighters, especially the ones in need. He also proposed the possibility of members of the Shura Council visiting the front lines at least once a year.
The attendees agreed to actualize the proposals into practical steps, through meetings with experts and specialists, in order to reach realistic outcomes in supporting the fighters.