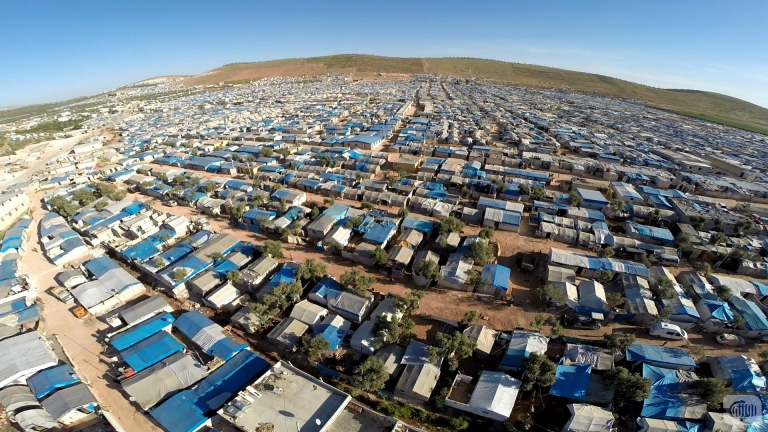 The Directorate of Humanitarian Affairs in Atma supervised the distribution of humanitarian aid, by different organizations, through the Relief Department. This included heating and hygienic materials and meals to the IDP in a number of the camps around the area.
Director of the relief department in Atma, Mr. Nizar al-Ali, said: "We supervised the distribution of 140 food boxes, 180 blankets and 180 sacks of firewood to families in the Ahl al-Sabr camp in Salwa. We also distributed heating materials, blankets, and financial aid to 15 families in the al-Bara camp and 267 families in al-Ansar camp in Atma".
Al-Ali stated that the directorate likewise distributed 15 packages, each containing a heater, 20 liters of diesel, and a couple of blankets to the residents of al-Bakdali camp in Salwa and 75 meals to 15 families in al-Diya' camp in Qah.
He added that they gave away 575 meals, and hundreds of packs containing meat to several camps. In addition to that, hundreds of different types of humanitarian aids were also distributed throughout the location.
Recently, the relief department in the district supervised the distribution of winter clothes to the residents of al-Jana and al-Sadaqa camps.