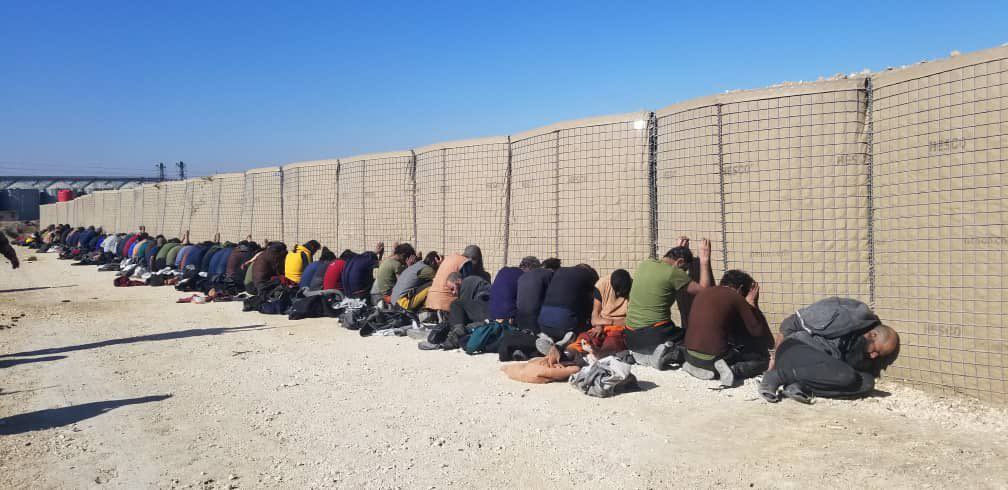 Heavy clashes erupted last night in the vicinity of al-Sina'a Prison in al-Ghwayran neighborhood of al-Hasaka between SDF and IS cells. According to local sources the prison break commenced with a VBIED attack on the prison followed by successful storming attempt. According to some sources, a number of ISIS prisoners escaped with both sides suffering casualties. Sources also mentioned that the escapees were dressed as SDF fighters while breaking out. Syrian Democratic Forces have announced the arrest of 89 ISIS prisoners who attempted to flee the prison.
According to SDF, IS sleeper cells infiltrated the surrounding neighborhoods close to the prison and clashed with the internal security forces.
As of today, renewed clashes with automatic weapons in the neighborhoods of al-Ghwayran and Al-Zohour in the city of al-Hasaka were heard, in which four civilians were killed. Due to the heavy clashes between IS cells in the neighborhood and SDF fighters a large displacement movement is taking place in the neighborhoods of al-Ghwayran, al-Nashwa, and Hosh Al-Ba'ar in the city of al-Hasaka.
Local sources stated that the International Coalition was assisting the SDF in apprehending the IS fighters who fled the prison, as the flight of the American Apache planes could be heard flying over the city's sky and bombing IS militant locations.
The al-Ghwayran prison which is situated in the northeast of al-Hasaka, holds around 3,500 suspected IS members, including some of the group's senior leadership, according to the Observatory.
Senior Syria Analyst for International Crisis Group, Dareen Khalifa commented on the incident saying: "Yesterday, IS attacked a prison in Syria where hundreds of IS inmates are held. Jailbreaks & prison riots were a central component of IS resurgence in Iraq and it's a serious threat in Syria today where the makeshift prisons (converted schools) aren't meant to hold prisoners indefinitely."