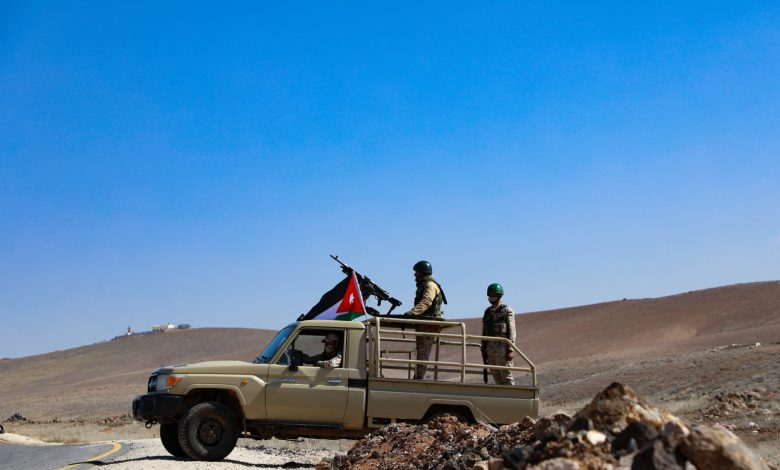 The Jordanian army announced that two of its soldiers were killed and three others wounded during clashes with smugglers at dawn today, around its northeastern borders.
Jordanian official news agency, Petra, quoted an official source from the Jordanian army mentioning that Captain Muhammad Yassin Musa al-Khudayrat was one of those who were killed near the Syrian border.
The source said that the clashes took place at four o'clock in the morning, after a group of smugglers opened fire on the border guards. He added that after inspecting the area, large quantities of narcotics were seized and transferred to the local authorities.
On several occasions, the Jordanian authorities announced that they thwarted the smuggling of large quantities of illegal drugs that were coming into their country through the Syrian border.
In June and August last year, Jordanian authorities stated that they had foiled attempts to smuggle ample quantities of narcotics from Syria to Jordan after receiving information from the Military Security Directorate and the Narcotics Control Department.