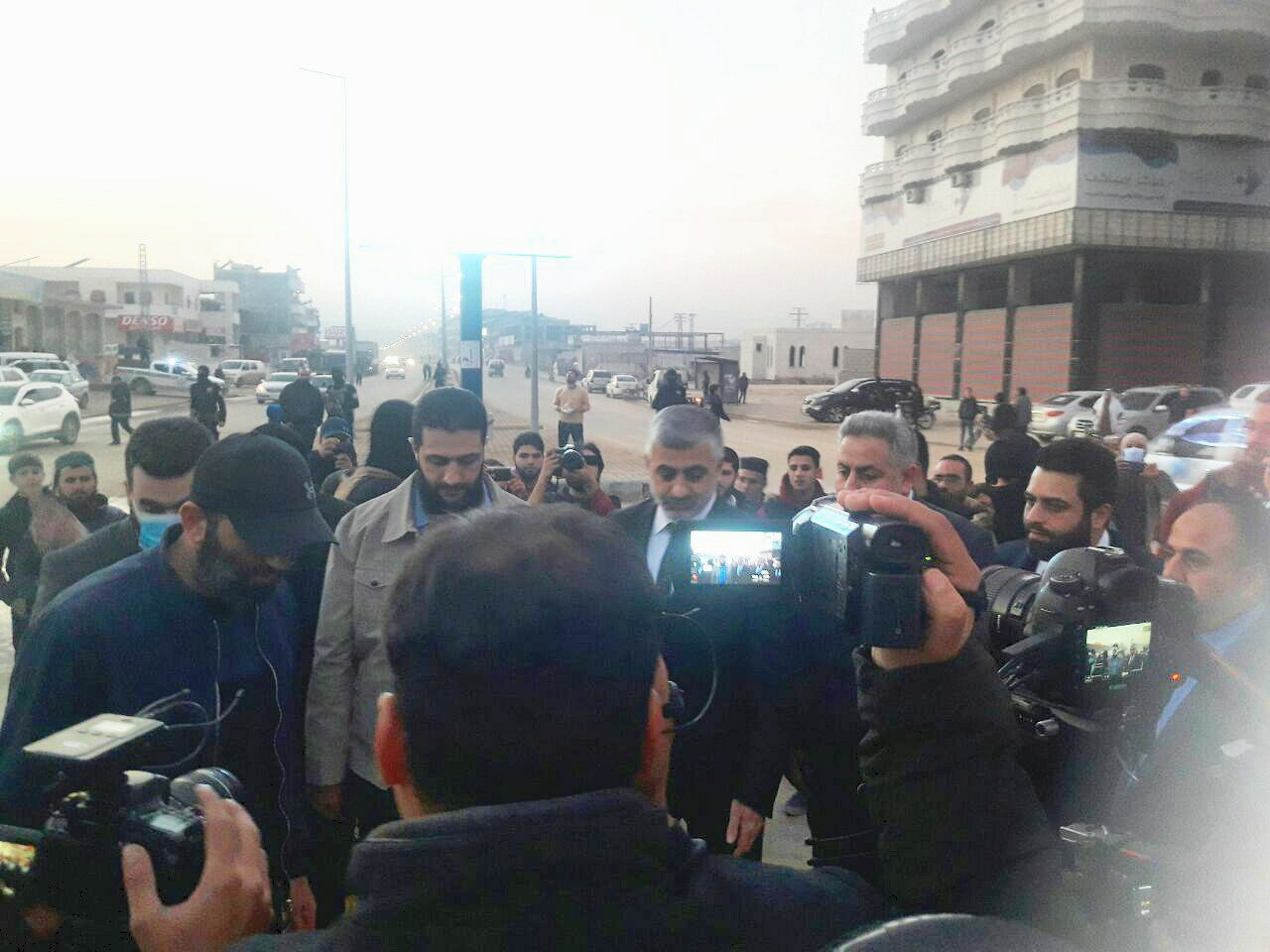 Yesterday, an inauguration was held for the opening of the Aleppo road which was attended by Syrian Salvation Government PM Ali Keda and HTS leader Abu Muhammad al-Jolani.
This is the first joint infrastructure project where the SSG together with businessmen funded the reconstruction, costing around $2 million and carried out by al-Raqi Company.
The Sarmada-Dana road was known to have heavy traffic, especially on Bardaqli, the Ziraa, and the Tel al-Karamah crossings. These roads are important as they are the trading routes within Idlib and widening of the road was a big step to solving the traffic issues as well as having many commercial companies on both sides of the road.
According to al-Raqi company, it took about 150 days to build and repair the road, the length of which is 3200m and a width of 30m. The lighting of the road now has been equipped with 70 poles along the way to help vehicles travel safely and avoid accidents. This is rare in the liberated areas after most of the infrastructure had been damaged during the ongoing war.
During the ceremony, Al-Jolani thanked all the members of the SSG and others who worked on developing the liberated areas and encouraged the people to educate themselves. He concluded by thanking the military forces for guarding the liberated areas and hoping for further progress in Idlib and to return the IDP back to their homes in the future. He also spoke about his confidence on the development of Idlib and that the people would experience something new in the coming future.
This was the second time the HTS leader appeared in a event involving the SSG – the first being the General Shura Council meeting, held on November 24th on, regarding the economic crisis.