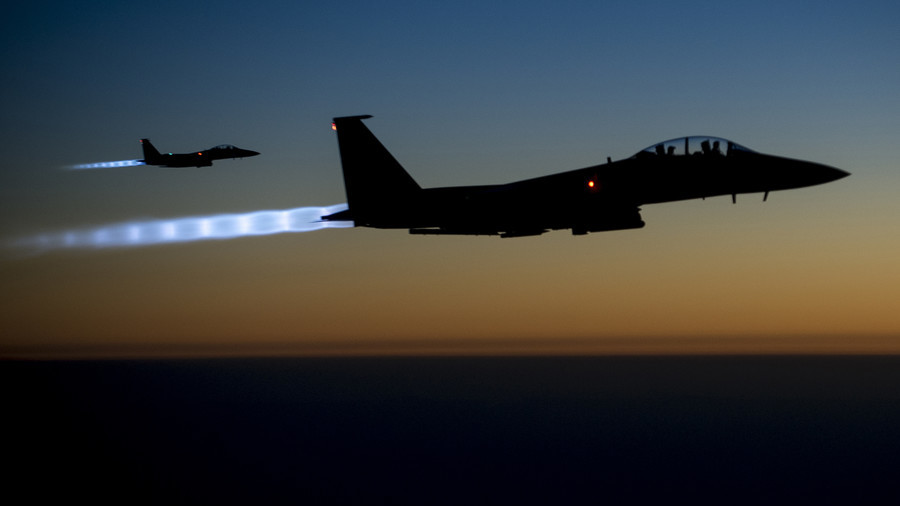 On Wednesday, unidentified bombers, believed to be from the International Coalition, carried out several airstrikes on sites believed to shelter Iranian warplanes around Deir ez-Zor, eastern Syria.
Other sites belonging to Iranian forces were also subjected to US artillery shelling in retaliation to the recent bombing of their base at al-Omar oil field, near Deir ez-Zor.
There have been reports of casualties among the forces from the Iranian Revolutionary Guard, as a result of the International Coalition air strikes, which targeted a weapons depot near al-Rahba fortress in the city of al-Mayadin, east of Deir Ezzor.
The US Department of Defense stated that they are defending their forces in Syria and Iraq and are ready to confront any Iranian aggression in the region.
Recently, the Iranian forces and those affiliated to them have intensified their bombing operations against the US forces in Syria and Iraq, which coincided with the death anniversary of Qassem Soleimani.