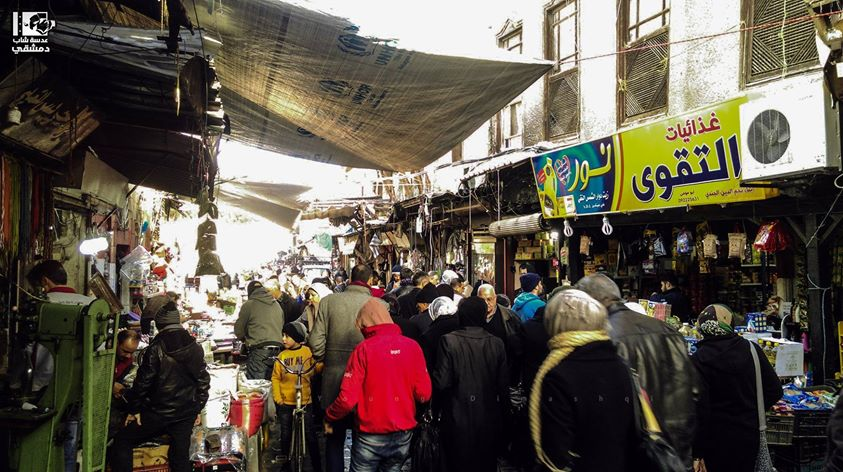 The Syrian market has been witnessing the disappearance of necessary goods and a fluctuation in prices, amid a decline in the exchange rate of the Syrian pound against the US dollar.
Analysts have linked the situation to the Russian invasion of Ukraine, which was met with strict Western sanctions on Moscow, an ally of the Assad regime in Syria.
The Syrian currency has fallen by 200 pounds approximately during the past five days, to reach 3800 Syrian pounds against the dollar, while prices of many commodities have spiked and others running out.
Hamza Khudair, a merchant from Damascus, said: "People are racing to buy goods for the purpose of storage, despite the high prices".
Khudair added, in a call with al-Araby al-Jadeed, on Wednesday, that consumers fear that daily necessities may run out as well as the prices could skyrocket even further in the coming period.
Sources from Damascus described the situation in the markets and prices as 'the worst' in ten years, as it have never reached this high.
Syrian economic expert, Salah Youssef, said: "The cessation of Russia supplying products to the Assad regime, especially oil, wheat and corn, has further decreased the level of availability of goods in the market".
"The impact of the Syrian pound's depreciation against the US dollar may witness a further decrease at a greater pace in the near future, especially if the Russian invasion of Ukraine continues and Russian support and supplies to the regime stop" according to Youssef.