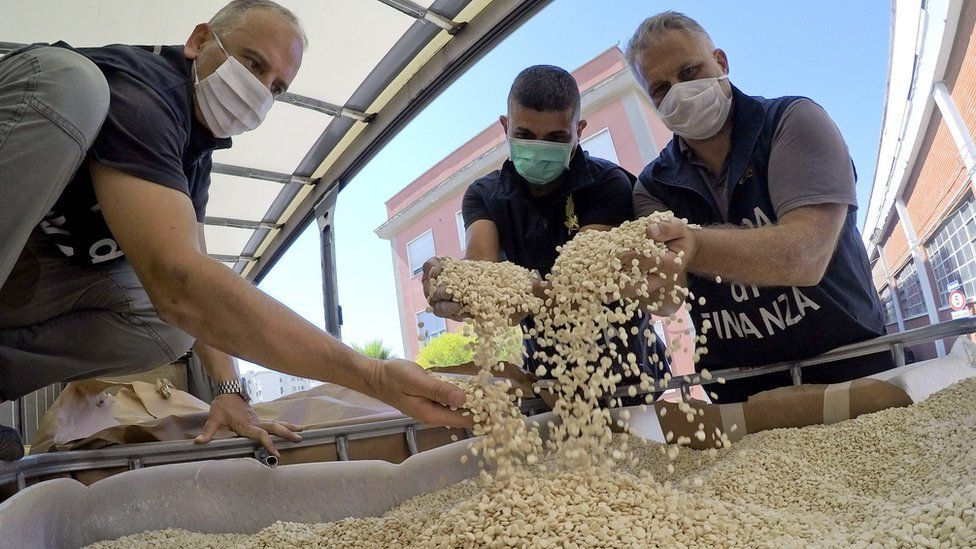 Yesterdays, reports suggested that there have been new cases of drug smuggling from Syria to Jordan, linking the Assad Regime to it. According to Asharq al-Awsat agency, networks affiliated with the regime have a big hand in the smuggling that have been occurring over the past years.
On Saturday, the agency quoted the director of Suwayda 24 website, Rayan Marouf, as saying that these networks are divided into groups, some of which are to protect and secure roads, while others are to accompany drug shipments as they are transported between the borders or deliver them to drug dealers in the region.
They explained that drug shipments are made through several roads, but most of them come from Lebanon through Qalamoun and the areas closest to the Syrian-Lebanese border which are under groups affiliated with Hezbollah.
These groups cross the regime's checkpoints through bribery or direct association with security and military forces affiliated with them, which allows them to move without inspection.
Marouf added that there are no drug production laboratories in southern Syria, but rather centers for collecting these substances in some villages near the borders – most notably the villages of al-Shaab and Umm Shama, southeast of Suwayda and villages and towns in the western countryside of Daraa.