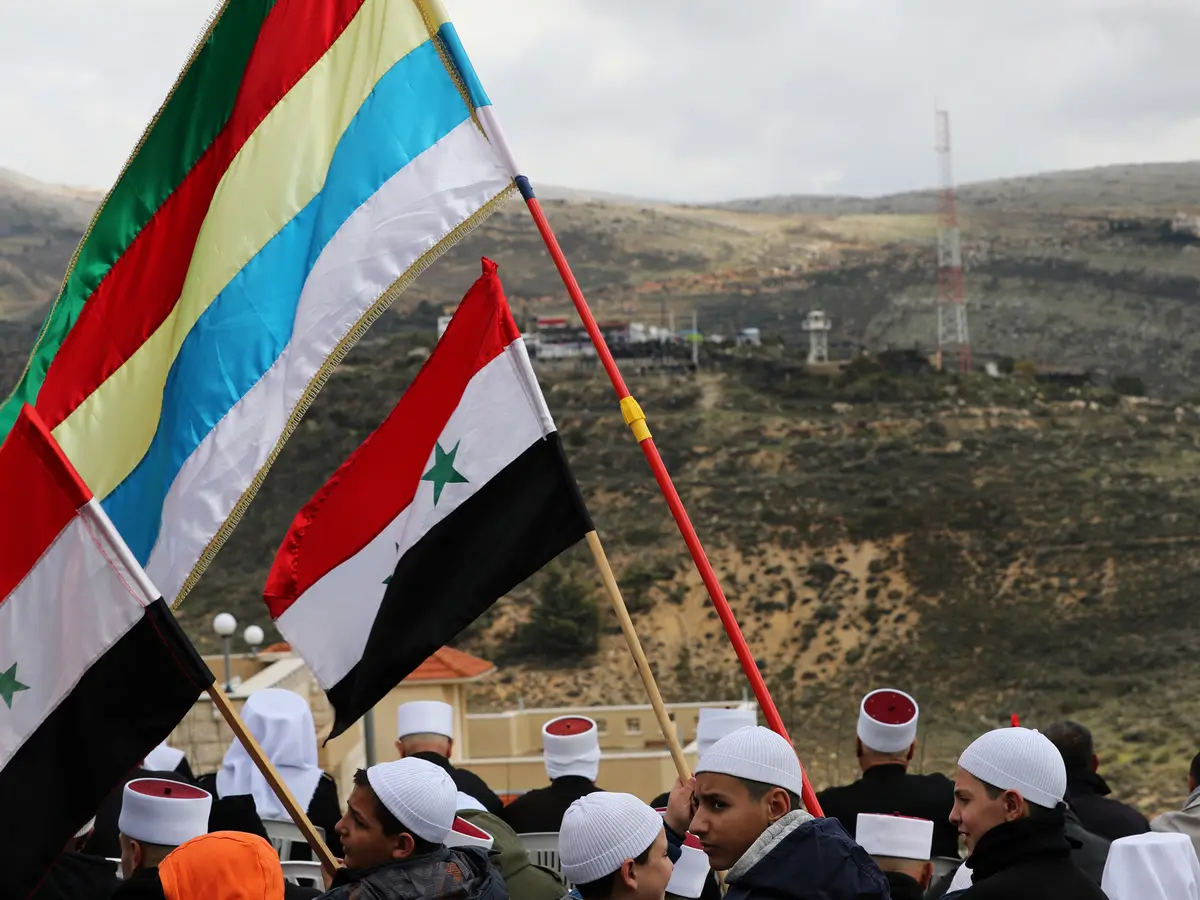 Tensions in the air in Suwayda after regime forces expelled a Lebanese Druze delegation and arrested a symbolic figure from the sect, yesterday, near the Syrian-Lebanese border.
According to al-Araby al-Jadeed agency, the arrested individual, known as Sheikh Alam al-Din Zain al-Din, was on his way to Suwayda to attend the funeral of the mother of the Druze leader, Hikmat Al-Hijri.
Sources stated that this angered the Druze movement in the area, as they expelled the regime's security forces from the city.
Sources mentioned that it led to clashes near the al-Basel Roundabout, where they went out to protest, amid deployment of Assad's forces.
As the situation worsened, the regime forces were forced to release Zain al-Din, and he returned back to his country, being accompanied by the Lebanese delegation.
As-Suwayda is considered one of the most volatile provinces in Syria, as it experiences security chaos, like most other regions under the Assad Regime.