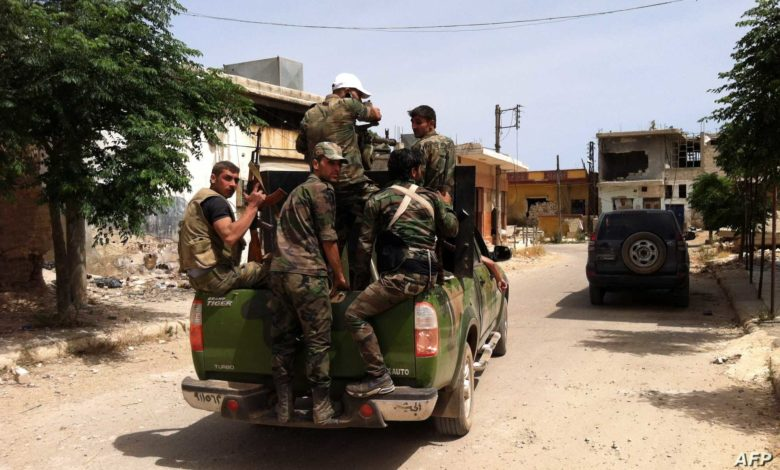 This morning, dozens of the regime forces were killed and wounded in an attack by unidentified gunmen on a military patrol east of Daraa. The Free Houran League mentioned that a military vehicle of the regime forces came under an attack with light weapons in the Gharz region, in the eastern countryside of Daraa.
Local sources said that among the ones killed were officers from the Assad regime – Muhammad Allan Abu Wissam and Lieutenant Saqr Abdo.
Moreover, unidentified assailants targeted a drug dealer close to Assad's forces, Ayman al-Ramthan, on the road between the town of al-Maleiha al-Sharqiya and the village of al-Dara, in the eastern countryside of Daraa.
The areas of southern Syria have been witnessing grave security chaos since 2018, after the Assad regime and the Russians took control, with hundreds of assassinations targeting the regime's soldiers and intelligence, as well as those who reconciled with them.