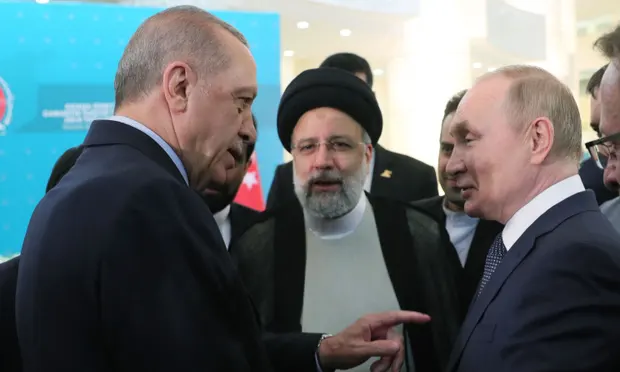 Military sources mentioned to L24 about looming military operations around the region of Idlib and Aleppo, parallel to the operations by Turkey and the Syrian National Army on northeastern Syria.
During the past few days, dozens of Turkish convoys entered carrying tanks and heavy weapons which headed towards southern Idlib countryside.
The sources mentioned that military factions met and prepared themselves for any upcoming operations around the Idlib region.
Yesterday, Turkish President Recep Tayyip Erdogan and his Iranian and Russian counterparts, Ibrahim Raisi and Vladimir Putin, agreed at a tripartite summit in Tehran to continue the "fight against terrorist organizations" in Syria.
Erdogan stressed that his country will continue to "soon" fight against terrorist organizations in northeastern Syria where he has been threatening to launch military operations since May. He also stressed that his country is counting on the support of Russia and Iran "in the face of terrorism."
"It should be clear to everyone: there is no place in the region for separatist terrorist movements and their followers. Soon we will continue our fight against terrorist organizations" in Syria, the Turkish president said.
Following the tripartite summit, Putin said in a speech broadcast on Iranian and Russian television that "the meeting was very useful. "We discussed the basic points of our cooperation related to Syria," he said, calling on his counterparts to visit Russia before the end of the year to hold a new summit in this regard.