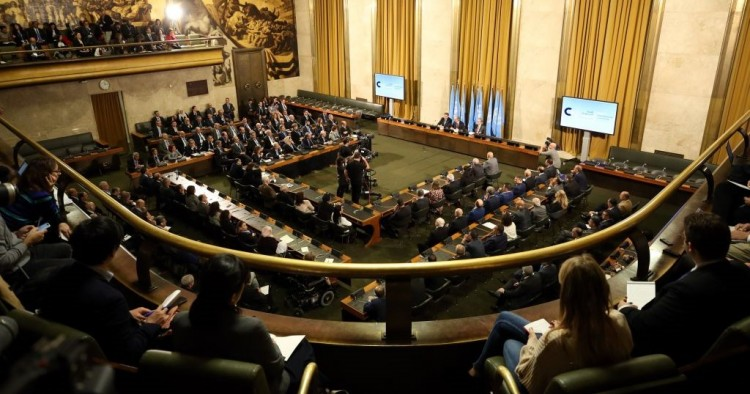 According to Turkey-based, Syrian television network, Syria TV, the Assad regime has rejected a Turkish proposal to hold meetings of the Constitutional Committee in Istanbul.
Reporting from well-informed sources, the agency stated that Turkey had recently offered to host the next meeting in Istanbul instead of the Swiss capital, Geneva.
Moreover, they added that Russia strongly refuses to hold the next round of (Constitutional Committee) talks in Geneva.
On the other hand, Ankara had reportedly rejected a Russian proposal to have the next three rounds of the Constitutional Committee in Iran, Turkey and Russia consecutively.
Reports suggest that the Syrian people never recognized the constitutional committee and consider it to be a tool that serves and benefits Russia and the Assad regime – given that the main purpose of the Syrian revolution has been to remove the regime and not to amend its constitution.
The recent intelligence meetings between Ankara and the Assad regime have outraged the Syrians, who consider Turkey to be the closest ally of the revolution.
Although, there have been no concrete outcomes from these meetings, negotiations continue between the two sides, where the regime has demanded Turkey withdraw its forces from Syria. However, the Turkish FM had rejected the idea.