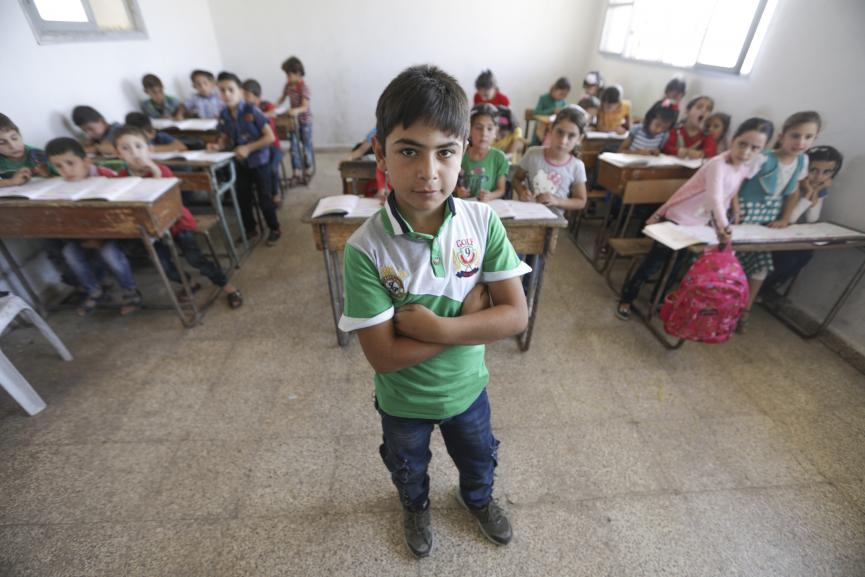 The Syrian Salvation Government has denied leasing public schools and transforming them into private educational institutes in Idlib and its surroundings.
Idlib-based Anba Sham news quoted the Deputy Minister of Education in the SSG, Ziad al-Omar, mentioning that rumors about converting public schools into private ones are "untrue".
"The ministry does not rent schools and it is not possible for it to convert a private school into a public one," he said.
He explained that what the ministry is working on is a non-profit (partnership) agreement with local civil society members. They are to work with the ministry to support education.
The deputy minister added: "One of the conditions of the agreement is to guarantee places for orphans, the poor and needy in the schools. These activities work to fully rehabilitate schools and equip them with what is necessary to make the educational institutes complete. Moreover, the plan should cover the salaries of teachers and expenses of the schools, in case of suspension of support from humanitarian organizations."
Over five million Syrians live in northwestern Syria, more than half of whom are IDPs. A large percentage of them are children who are living in camps – most of them unable to acquire basic education.