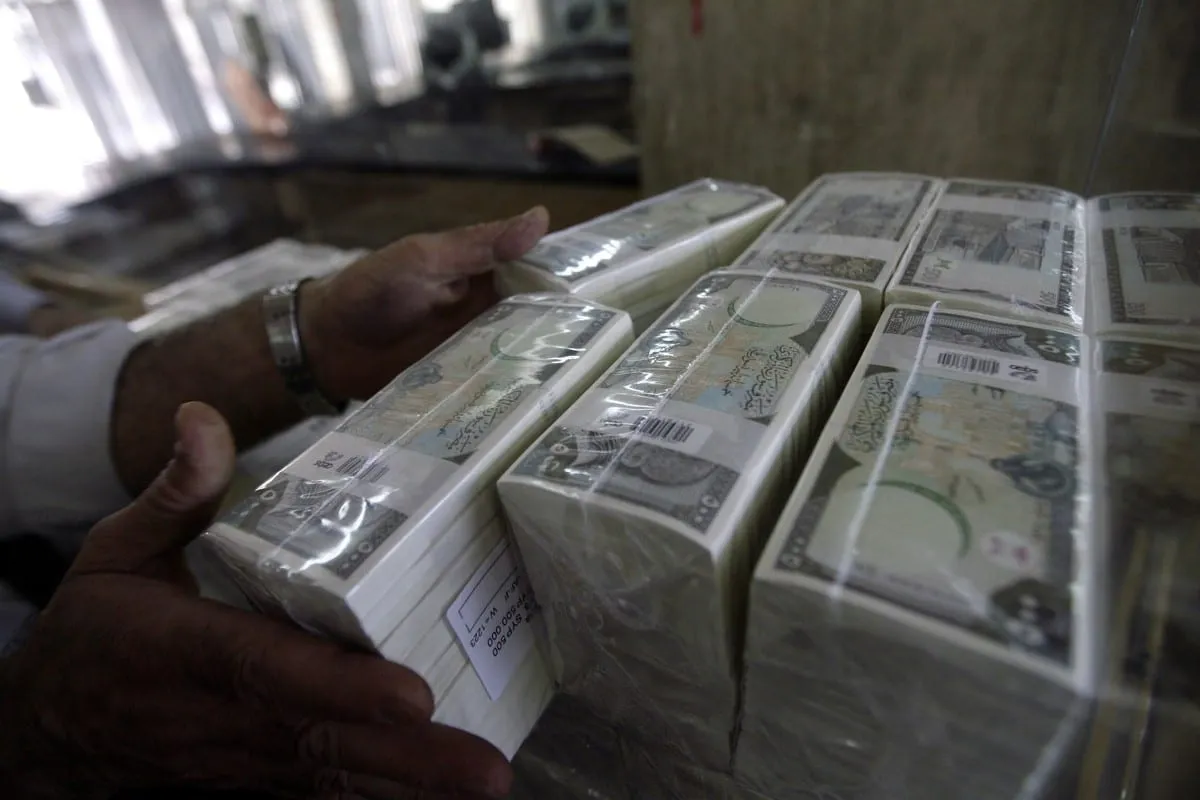 The Assad regime confiscated large sums of money after accusing its owners of working in illegal money transfers.
Local media sources mentioned: "The Ministry of Interior of the Syrian government announced that they had arrested three individuals in Lattakia, on charges of transferring money illegally."
According to these sources: "The ministry made it clear that the three detainees were working with money transfers (illegally) through communication sites and dealing with people outside Syria. These partners are still unknown."
"They stated that the Assad regime's Interior Ministry confiscated a sum of 19.6 million Syrian pounds, as well as two motorcycles from the suspects," the sources said.
From time to time, the Assad regime deliberately conducts security campaigns, in the areas they control, to seize money and property off the civilians and merchants, on charges that are "preposterous and unreasonable".
The region under the regime have been suffering from a drastically deteriorating economic, living, and security conditions in conjunction with the spread of poverty and unemployment. There have been numerous reports of dozens of individuals who looked for unlawful ways to cover their basic expenses.
Many, including loyalists to the regime, have criticized Assad for their inability to solve the crisis and serve its civilians.