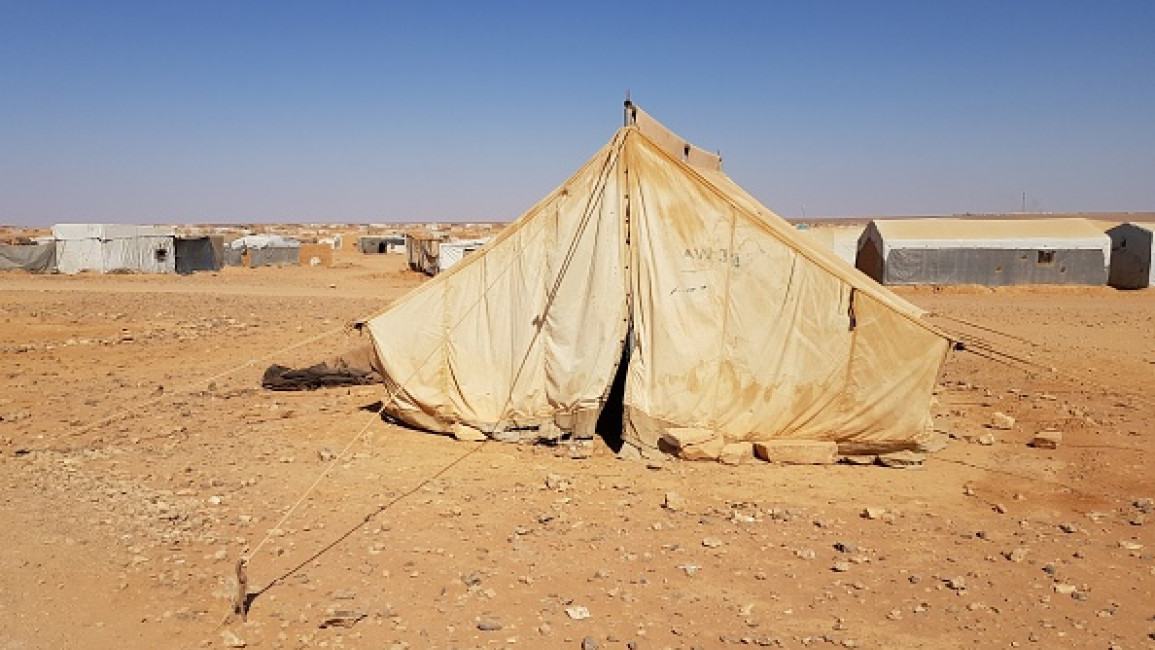 Yesterday, a child from the Rukban camp, in southern Syria, died due to a lack of health care. The camp has been besieged by the Assad regime and Russia for years.
A source said: "A 9-month-old baby girl named Yaqeen died in the Rukban camp after lacking the necessary means for medical attention."
"Yaqeen suffered from an opening at the top of the throat and a shortened tongue, as well as respiratory problems that deprived her of being breastfed and other foods," according to the source.
The source added that prior to her death, "she was complaining about a lack of oxygen and difficulty breathing. The girl was taken to the clinic only after her respiratory sickness worsened and her face turned blue, and passed away after a few hours at the medical center."
As the situation at the Rukban camp worsens, until this moment, the United Nations and the international community have not taken any action on the ground to break the siege of the Syrian regime and Russia on vulnerable civilians in the camp.