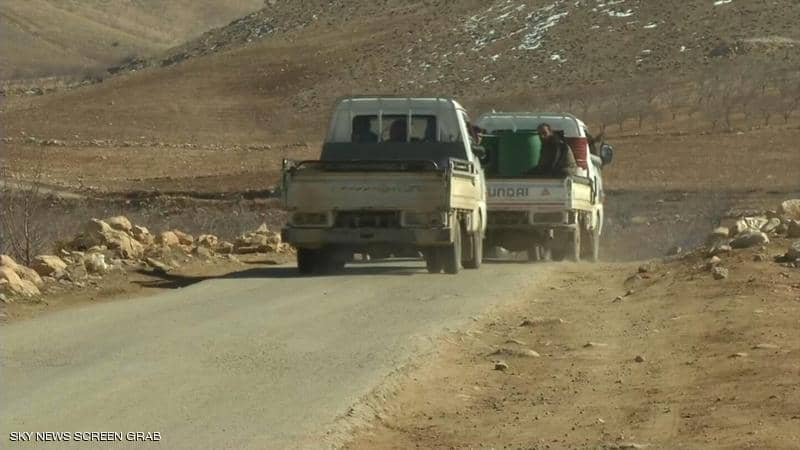 According to al-Araby al-Jadeed news agency, the directorate of energy and resources in Damascus claimed the resumption of fuel smuggling from Lebanon to Syria.
The agency mentioned: "The smuggling of petrol and diesel, in particular, from Lebanon to Syria, has been very active recently, after the regime raised prices while the supply in the market declined."
Sources confirmed to al-Araby al-Jadeed that the borders between the two countries are porous (to the smuggling operations) at several locations in northeastern Lebanon.
An activist specialized in fuel trade in Damascus, Muhammad Khaddour, explained that those linked to the Assad regime are behind the smuggling of petrol from Lebanon.
The source stated that Lebanese petrol is distinguished by its green color, and a liter of it is sold for 8500 Syrian pounds.
For years, the regions of Syria under the control of the regime continues to experience a fuel crisis, despite Iran sending several cargo ships loaded with crude oil to the port of Tartus.